Antiquarian Booksellers' Association of Japan (ABAJ)
Address

ABAJ Secretariat
8th Floor
Kokusai Hamamatsucho bldg.
1-9-18 Kaigan, Minato-ku
Tokyo, 105-0022
Japan

Email

Website

President

Mr. Ichiro Kitazawa

Association Phone

Association Contact Fax

+81-3-6367-6162

President Email

President Address

KITAZAWA BOOK STORE CO., LTD.
2-5, Kanda-Jimbocho. Chiyoda-ku, Tokyo, 101-0051, JAPAN
Tel: +81-3-3263-0017


LISTING OF ALL MEMBERS OF ABAJ HERE


Rare booksellers from Tokyo, Kyoto, Sapporo, Osaka and Kumamoto are organized in the Antiquarian Booksellers' Association of Japan (ABAJ) that was founded in November 1964 and joined the League in 1965. Since then the Japanese ILAB affiliates have deeply influenced the history of the League. Mitsuo Nitta, Chair of the ILAB Breslauer Prize Committee, was awarded an ILAB membership of honour. Tsukasa Maeda has been an ILAB Committee Member for three years. Current ABAJ President is Atsushi Kataoka.
The 60s and the 70s were the time when Japan was experiencing an unprecedented economic growth and Japanese collectors, scholars, and curators were avidly selling and purchasing rare material domestically and internationally. Japan was a tremendous force in the global market for antiquarian books. Our economy was booming and universities were competing against each other to acquire treasures for their rare book collections. Many Western dealers regarded Japan as one of their most important clients (Mitsuo Nitta). Since 1965, when ABAJ became a member of the International League of Antiquarian Booksellers, the Japan association has grown to include thirty members.
By actively engaging in the antiquarian book trade, the ABAJ aims to contribute to the intercourse between the East and West, the rediscovery and preservation of valuable cultural assets, and the bequeathing of those assets to future generations. All ABAJ members are required to possess professional knowledge and sufficient experience in the antiquarian book trade, and to strictly adhere to the ILAB Code of Ethics. Only booksellers who fill these criteria are allowed to use the ABAJ logo, and its members take pride in their ability to clearly and accurately describe their inventory, including any defects, using the accepted terminology of the trade.
The ABAJ has been involved in various activities including joint book fairs by its members, the publication of bibliographical reference works, the sponsoring of lectures on antiquarian books, the organisation of field trips to private and institutional collections, and the donation of books to centres for senior citizens. In 1973 and 1990 the Japanese booksellers hosted two ILAB Congresses and an International Book Fair held in Tokyo. The Presidents were welcomed to their annual meeting in Kyoto in 1981.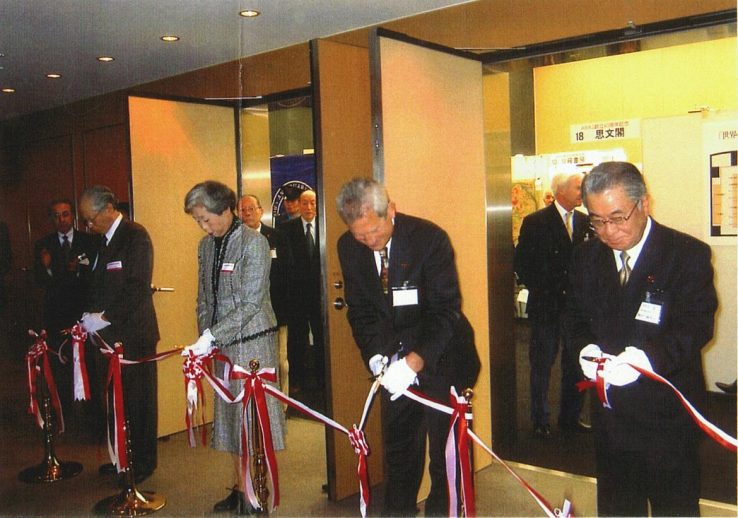 2004 marked ABAJs 40th anniversary. To commemorate this auspicious year, to further promote the pleasure and importance of collecting antiquarian books, the ABAJ organized an international book fair, that was highly esteemed and attracted many participants with fruitful results.
Book Fair
Tokyo International Antiquarian Book Fair
Annual meeting
April
President
Mr. Ichiro Kitazawa
Term of office
2 years
Committee
PRESIDENT: Ichiro Kitazawa at KITAZAWA
VICE-PRESIDENT: Atsushi Kataoka at RINSEN BOOK CO.

COMMITTEE MEMBERS:
Yasuyuki Hatsugai at SARA-SHOBO LTD
Tokuei Ueda at THE ISSEIDO BOOKSELLERS
Yoshiki Nakao at NAKAO SHOSEN-DO SHOTEN LTD
Keiichi Saito at RINROKAKU BOOKSTORE
Ryu Sato at KAGEROU BUNKO"

Translators:

Naoyuki Seki: naoyuki.seki@maruzen.co.jp (in particular on ILAB-related matters)
Ryu Sato at Kagerou Bunko: info@kageroubunko.com
Tomoko Doi: tomoko.doi@maruzen.co.jp


Further Reading: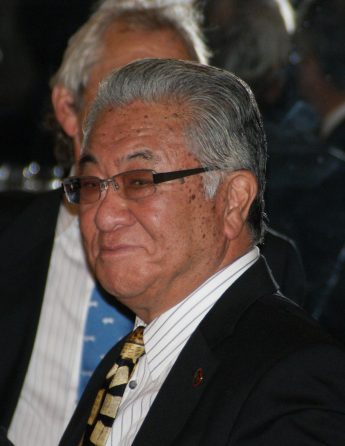 >>> I have faith there will always be a demand for good books An interview on this website with Takehiko Sakai of Isseido Books (Tokyo) and Sukasa Maeda of Kikuo (Kyoto)

>>> Mitsuo Nitta about the rare book market in the 21st Century and the delights of book collecting
>>> The Sake Diary Rulon-Miller Books exhibited at the Tokyo International Antiquarian book fair in March, so I made my sixth trip to Japan and Rob made his twenty-somethingth, probably close to thirtieth, trip ...
>>> BOOK SCOUTING IN JAPAN - INTRODUCTION: THE BACK STORY: Rare book dealer and photography specialist Harper Levine travels through Japan with photographer John Gossage
>>> THE TOKYO INTERNATIONAL ANTIQUARIAN BOOK FAIR 2010 - Highlights from the Catalogue
>>> Japan's Book Trade & The 2018 Tokyo International Antiquarian Book Fair
Antiquarian Booksellers' Association of Japan - Most recent News