"I have faith there will always be a demand for good books." - An interview with Takehiko Sakai and Tsukasa Maeda, Japan (ABAJ)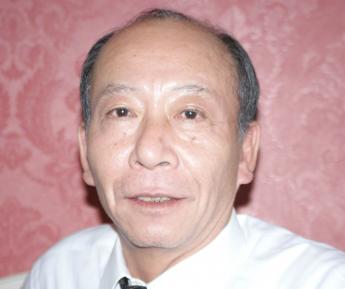 Takehiko Sakai and Tsukasa Maeda

An interview by Barbara Werner van Benthem
Takehiko Sakai belongs to a family of antiquarian booksellers with a long tradition. His grandfather Ukichi Sakai and his granduncle Fukuji founded Sakai Shoten in 1903 in their home town Nagaoka, from where they moved to the Kanda district in Tokyo 3 years later. The partnership ended in 1911, when Ukichi Sakai founded his own business: Isseido. The earthquake of 1923 destroyed the shop and compelled the family to move away to Ojiva, where Ukichi tried everything to reopen Isseido in Tokyo. The new building – the first antiquarian bookshop in Tokyo after the earthquake – was opened in 1931 with an exhibition on "Saga-Books", and is still in use today. After Ukichi's sudden death in 1940 his son Takehiko I. succeeded him at Isseido, while his brother Masatoshi founded his own bookshop Shosen in Jimbocho concentrating on new publications. Takehiko I. continued the rare book tradition of his family, followed in 1969 by his son Takehiko II., who had studied at Keio University and Shido Library. Under his auspices Isseido intensified its presence on the international market and became one of the best-known rare booksellers in Japan, who for the first time hosted a Harvard student as an intern in Summer 2009 (Read the article in The Japan Times). Takehiko Sakai has been president of the Antiquarian Booksellers Association of Japan (ABAJ) from 2008 to 2010. His credo after 106 years of rare bookselling at Isseido:

"I have faith there will always be a demand for good books."
Tsukasa Maeda is member of the ILAB committee and former ABAJ president. For more than 30 years he has owned Kikuo Shoten, a well-known antiquarian bookshop on the west side of Kawaramachi, not far away from the river Kamo. Kikuo is specialized in the typography of Japan and Asia, history, natural history and travel books. The immense stock of Japanese and foreign books is open to visitors and regularly offered in catalogues and the internet. For Tsukasa Maeda the invention of printing was the most important revolution in history. He says: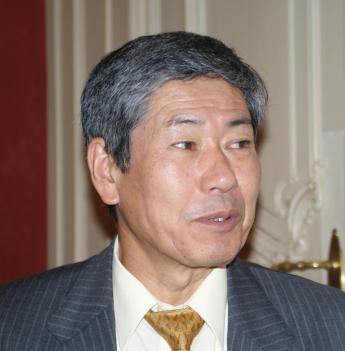 "Printed paper lives longer than a pdf file."

1. How long have you been working in the rare book trade?
Maeda: About 35 years.
Sakai: 40 years. I joined my father's business in 1969.

2. What are your major activities? Do you concentrate mainly on your shop, on rare book catalogues, on the internet, or on all of these?
Maeda: Kikuo Bookshop in Kyoto is open to visitors, we have a large stock of Japanese books there. We are also doing catalogues, have our own homepage, I admit only in Japanese, and we take part in "Nippon no Furuhon'ya", a Japanese database for antique and used books.
Sakai: In 1931 my grandfather reopened Isseido in the Kanda district of Tokyo. We are proud that our shop is still situated in this building. Besides, we are, of course doing catalogues, exhibit at book fairs such as Hong Kong, Tokyo or sometimes New York and California. Our export department has strong relations to the rare book market and to the libraries in the USA. Our website is in Japanese and English, customers from all over the world are welcome to have a look at it.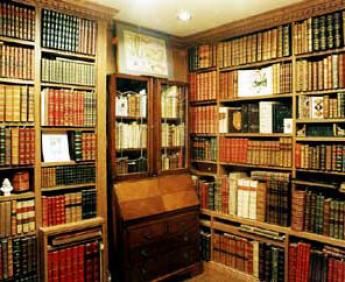 3. Are you specialized?
Maeda: Our main fields of interest are Japanology, history, and natural history.
Sakai: Our general interest lies in Japanese and foreign language books on fine arts, archaeology, literature and society. We are specialists in Oriental and Japanese woodblock printed books, manuscripts and maps.

4. Do you remember the most extraordinary book you ever sold (or ever bought)?
Maeda: All books are beautiful in some respects. But I admire the marvellously coloured woodcuts in rare botanical books.
Sakai: Not really a book, but an illustrated scroll from the 14th century. It shows a young nobleman turning into a saint. The scroll is a so called National Treasure and is the most beautiful and valuable piece I have ever had the pleasure to own and to sell.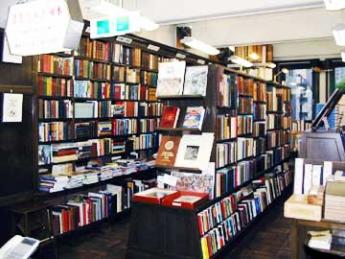 5. In 2 sentences: What is most important for a good rare bookseller?
Maeda: Trustworthiness. The things we deal with are rare, valuable both in an economical and in an ethical sense. Without trust in our personalities customers would never give us their treasures, and they would never trust in the prices we ask for them.
Sakai: Honesty and self-confidence. When you are doing something do it with your whole heart, with all your energy and with all your honesty. Otherwise you won't succeed. This is especially true in the rare book trade which is a very individual business that depends on the close relation between ourselves and our customers.

6. How many booksellers are there in Japan? Are they all organized?
Maeda and Sakai: There are about 2.000 antiquarian booksellers in Japan, but only 10 per cent of them deal with books from the high end. The others concentrate on used books, mainly in Japanese. Therefore, only 30 rare booksellers are members of the ABAJ, and ILAB affiliates.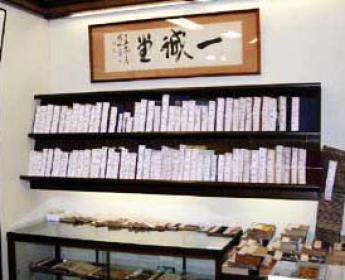 7. The Antiquarian Booksellers Association of Japan was established in 1964. What are the major events of the ABAJ?
Maeda: The Tokyo International Book Fair takes place every two years. The next fair will be held from March 11th to 13th, 2010, at the Izumi Garden Gallery. I myself have been a member of the ILAB committee for more than three years now.
Sakai: The ABAJ is involved in various activities, including the Tokyo Book Fair, the publication of bibliographical reference works or sponsoring lectures on the history of printing, and our website in English and Japanese. In 1973 and 1990 the ABAJ hosted two ILAB Congresses and an International Book Fair held in Tokyo. The ABAJ presidents are elected for two years. I myself have served several times for a two years term as president.

8. Do you see any differences between the markets in Japan and, for example, Europe or the USA?
Maeda: Language, especially English, is a barrier for Japanese dealers. That's the reason why many of them concentrate on the Asian market and specialize in Japanese literature, sciences, art and history. I know, for example, only one bookseller in Japan, who is not specialized in Japanese books, but in books about the Himalaya.
Sakai: I agree. However, the differences are vanishing. They were much bigger in former times, due to differences in culture and language. The opening of the market during the 60s and, of course, the internet have been changing this gradually. There are many customers abroad who are interested in Japanese books, and the contacts become closer and closer.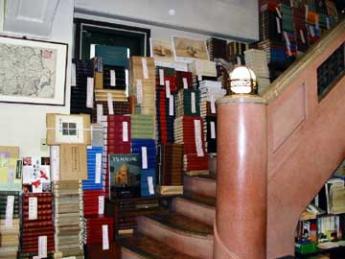 9. What can the ILAB do for the future of the rare book business?
Maeda: The principles of good practice are essential for our business. ILAB is a synonym for quality and scholarship, it must uphold the Code of Ethics and make clear to our customers that they can trust in our knowledge and professionalism.
Sakai: ILAB is the key to the international trade. It is the only worldwide organization for professionals. As such ILAB must provide places and events to meet colleagues and customers, not only in the internet, but on congresses and book fairs. Yes, we've entered a kind of "virtual" era, but our business is still a personal one. Here, ILAB can take care that this remains the same in the future.

10. What do you think about the future of the rare book business in general?
Maeda: The rare book market is polarizing. There will be more and more dealers for used books, and less dealers for really rare ones. So we and the ILAB have to take care that those booksellers survive in a world that is dominated by mass media.
Sakai: What is printed today, is old tomorrow – and worthwhile to deal with as rare booksellers. We must be open to the modern world, but we should never forget that we are dealing with very special values that belong to the history of mankind. I have faith there will always be a demand for good books.
Thank you very much, Mr Sakai and Mr Maeda.

The Isseido Booksellers

Takehiko Sakai
1-7 Kanda Jimbocho, Chiyoda-ku, Tokyo 101-0051
JAPAN
email:[email protected]
www.isseido-books.co.jp

Kikuo Bookshop Co. Ltd.

Tsukasa Maeda
Sanjo-agaru, Kawaramachi-dori, Nakagyo-ku, Kyoto 604-8005
JAPAN
email: [email protected]
www003.upp.so-net.ne.jp/kikuo/ek/eindex.html