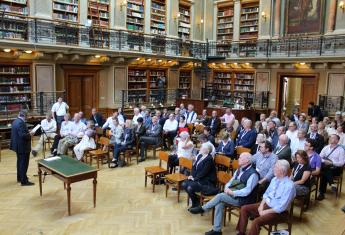 ILAB Congresses, Symposia & Presidents' Meetings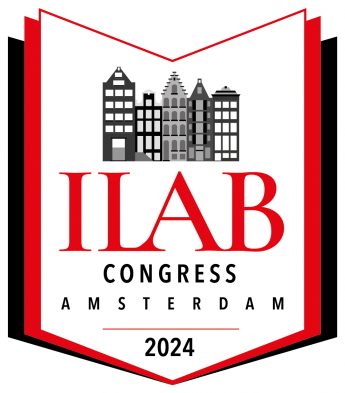 45th ILAB Congress - Amsterdam 2024

Join us at the next ILAB Congress, which will take place in Amsterdam from 14 to 18 October 2024, followed by the Amsterdam Antiquarian Book Fair.

The Dutch Antiquarian Booksellers' Association, the Nederlandsche Vereeniging van Antiquaren (NVvA), welcomes colleagues and fellow bibliophiles to their capital city.
Following our successful congress in Oxford in September 2022, Amsterdam offers a perfect location to meet and explore cultural highlights beyond the picturesque canals and historic architecture. For centuries, Amsterdam has been a centre for literature, art and book culture. The city still has many independent bookshops, both modern and antiquarian, and has fostered a creative atmosphere that continues to attract writers, artists and intellectuals from all over the world.

A congress was planned in Amsterdam in September 2020, but the unfolding COVID pandemic made this impossible and the congress was eventually cancelled. But this is now a distant memory and a new date has been found.

ILAB congresses are wonderful opportunities to meet and network with colleagues from all over the world, to exchange ideas and experiences, and to explore the bibliophilic highlights of the host country, where we have often been immensely impressed. As is tradition, the Congress will be followed by the Book Fair.

After Paris (2014), Los Angeles (2018) and Oxford (2022), join us in Amsterdam in October 2024, followed by the Amsterdam Book Fair! Please register HERE.

For more information, do not hesitate to contact the ILAB Secretariat.

Amor Librorum Nos Unit: See you in Amsterdam!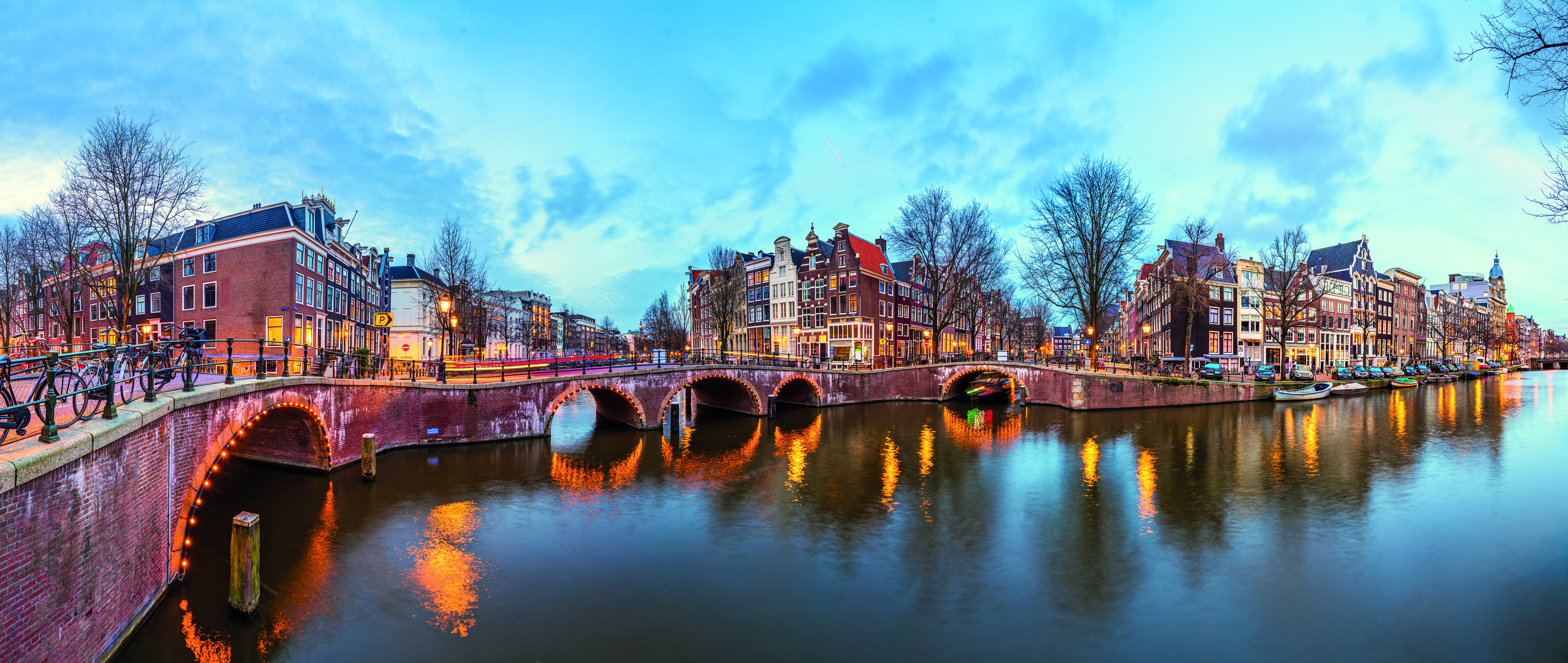 ILAB Congresses - International flagship events for the rare book trade
Since 1948, the League and its member associations have organised congresses which now take place every two years in a different location around the world, providing a wonderful opportunity for ILAB member booksellers to network, but also to get to know the literary and cultural heritage of the host country.
Budapest, Amsterdam, Copenhagen, London, Los Angeles, Vienna, Tokyo, Munich, New York, Madrid, Los Angeles, Montréal, Melbourne, Paris, Bologna... booksellers have travelled the world and been welcomed into libraries, private collections, national treasures, given access to scholars and experts, and established long-term business relationships and lasting friendships.

All ILAB Congresses and meetings since ILAB's inception are listed HERE.

Congresses and Fairs are open to all booksellers affiliated to the League and are announced through the League at least one year before the Congress.

The next ILAB Congress is scheduled for 14-18 October 2024 in Amsterdam.
ILAB Presidents' Meetings (General Annual Meeting)

The presidents of the 22 national associations affiliated to the League meet once a year at the General Annual Meeting or "Presidents' Meeting", which is held in a different country each year. When ILAB organises a Congress (See "Amsterdam" above), the Presidents' Meeting takes place the day before the start of the ILAB Congress.
The Presidents' Meeting is the supreme governing body of the League.

The international ILAB Committee meets once a year in person and regularly via video conference. Its task is to manage the affairs of the League and to implement the decisions taken at the Presidents' Meeting.
After the ILAB Presidents' Meeting, the presidents of the national associations report to their members.

Due to the COVID pandemic, the 2020 and 2021 meetings were held as virtual meetings. The 2022 ILAB Presidents' Meeting was held in Oxford and the 2023 ILAB Presidents' Meeting was held in Stockholm.

Next ILAB Presidents' Meetings

Amsterdam: 14 October 2024, followed by the 45th ILAB Congress, hosted by Nederlandsche Vereeniging van Antiquaren (NVvA)

Melbourne: 19-23 July 2025, hosted by The Australian and New Zealand Association of Antiquarian Booksellers (ANZAAB)