End of Year 2021 - Welcome to some new booksellers in the ILAB community Part 5 of 9: Miyako Tengyu of Tengyu Bookstore, Osaka - Japan
As the year draws to an end, we look back at 2021 and we spoke to a selection of booksellers who joined the ILAB community in the course of last year.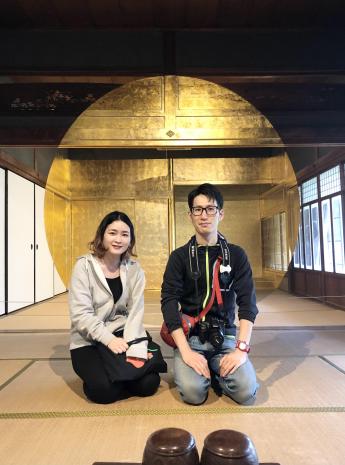 What triggered your interest in rare books and becoming a rare bookseller?
Our store began in 1907, where founder Shinichiro Tengyu started selling secondhand books. Since then, we have been running Tengyu Bookstore with family and staff.
What do you deal in?
We are selling books of all kinds, including Japanese and overseas rare books, Ukiyo-e, printing, and maps.
Do you specialize?
Recently we have been focusing on Ukiyo-e printings, and Victorian picture books.
Buying and selling rare books is more than just a job, it is often a passion and a lifestyle.
What do you love most about your work?
What I love most about my job is, I sometimes feel I'm touching history through old books. We often see the world more than 100 years ago in the movies, TV, etc.
Far from being the books of the same era, we sometimes could see what historic people actually wrote.
And when I could provide customer the book which they were looking for (especially those kind of rare books), it always makes me feel really satisfied.
Also, love the authentic beauties which old books have. The details of print, textures, font, I enjoy every object.
When the world opens up again, where will you go?
Somewhere warm and having a nice sea.