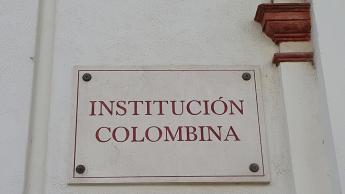 The Day After - Touring the Libraries

It is a good and old tradition of ILAB that the Presidents of the member associations gather for more than only the meeting. They stay to visit the libraries, to meet the book people - librarians, collectors, dealers - and to admire the written cultural heritage, as it is preserved in the city where they come together for their annual meeting.

Seville has influenced European history since the Middle Ages. Following the 1492 Christopher Columbus expedition and discovery of the Americas, the city at the river Guadalquivir became one of the economic centres of the Spanish Empire as its port monopolised the trans-oceanic trade and the Casa de Contratación (House of Trade) wielded its power, opening a Golden Age of arts and literature. In 1519, Ferdinand Magellan departed from Seville for the first circumnavigation of the earth. Christopher Columbus was buried in the magnificent cathedral. Books, letters and manuscripts related to him and other great explorers are kept in the libraries of Seville: the University Library, the Columbine Library, and the General Archives of the Indies. A walk through the Alcazar Palace, the Palace Garden and the Cathedral – with their marvelous art and architecture both UNESCO World Heritage Sites – is something you will never forget. Unforgettable also for all ILAB delegates in Seville is the Farewell Cocktail held on top of Seville, in a warm late summer night on the roofs right opposite to the illuminated Cathedral.