Asociación Ibérica de Librerias Anticuarias (AILA)
Address

Secretario.
Susana Bardón
C/Ayala 10 local 6
Madrid 28001
Spain

Email

Website

President

Mr Gonzalo Fernandez Pontes

President Email

President Address

Mr Gonzalo Fernandez Pontes
Núñez de Balboa 19,local 1
E-28001 Madrid
The Asociación Ibéria de Librerias Anticuarias (AILA) was founded in Barcelona in 1990. Three years later the membership of the Association was celebrated during the Meeting in Los Angeles on 5 February 1993. Today the AILA has 56 booksellers, current President is Gonzalo Fernandez Pontes.
In 2008 the Spanish Antiquarian Booksellers' Association organized the 38th ILAB Congress and the 22nd International Antiquarian Book Fair in Madrid. The ILAB affiliates enjoyed a fascinating cultural programme and a lively Antiquarian Book Fair at the Palacio de Congresos de Madrid. They admired the treasures of the Royal Palace, Prado and Escorial, the Thyssen Foundation, the Queen Sofia Centre and the Lazaro Galdiano Foundation that owns one of the most important art collections and libraries in Spain.
The AILA holds fairs alternating between Barcelona and Madrid.
Annual meeting

January

President

Gonzalo Fernandez Pontes

Term of office

4 years

Committee Members

Gonzalo Fernandez Pontes, President
Albert Obrador Casals, Vice-President
Susana Bardón, Secretary
Albert Roque, Treasurer
Julien Comellas
Javier Boulandier
Ignacio Asín

More information

Madrid 2008 - 38th International Congress and 21th International Antiquarian Book Fair

Internet

www.barcelonabookfair.com
www.salondellibro.com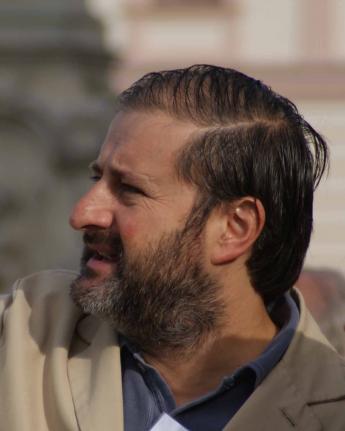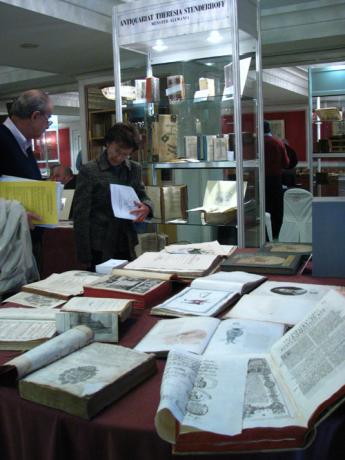 Asociación Ibérica de Librerias Anticuarias - Most recent News