End of Year 2021 - Welcome to some new booksellers in the ILAB community Part 3 of 9: Nicholas McBurney of N. G. McBurney, London
As the year draws to an end, we look back at 2021 and we spoke to a selection of booksellers who joined the ILAB community in the course of last year.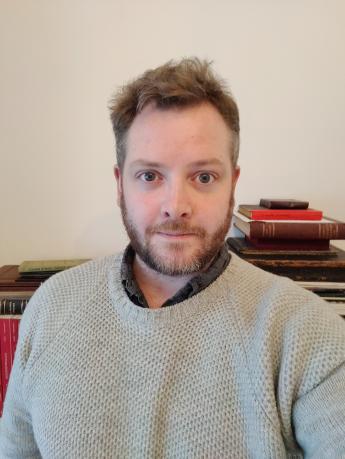 What triggered your interest in rare books and becoming a rare bookseller?

I became a bookseller by happenstance, really. Bookish but neither a bibliophile nor a collector - I had worked at my university's library and one of the galleries while an undergraduate but applied to Quaritch for a trainee post without any great plan in mind. That was almost a decade ago - I was hooked from the moment of my interview, which was the first time anyone asked me to describe books for them.
What do you deal in?

Printed books and manuscripts from the Muslim world, defined very broadly. Anything from Arab emigre presses in New York to devotional printing in Hong Kong, with all the more obvious points between. I am particularly interested in 19th-century lithographic printing in Arabic and Persian.
Do you specialise?

Nominally, yes, though my "specialisation" means I cover most anything from early medieval manuscripts to a '60s artist's book. So long as I find a book interesting, can read its text, more or less, and think it will sell, I'm happy to try my hand at new things. I don't have the depth of knowledge that scholarly friends do in their particular fields but it does give me a breadth that can be refreshing. And it is a very good way not to get bored.
What object would you love most to handle one day?

The Qur'an printed at Venice between 1537 and 1538.
When the world opens up again, where will you go?

Istanbul.