Nederlandsche Vereeniging van Antiquaren (NVvA)
Address

Pieter J. de Vries- Secretariat
Damstraat 19
2011 HA Haarlem
Netherlands

Email

Website

President

Laurens Hesselink

President Email

President Address

Tuurdijk 16
3997 MS 't Goy - Houten
+31- 30- 60 119 55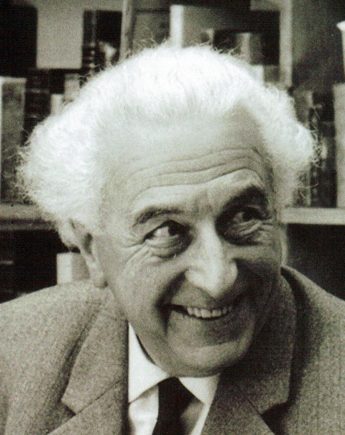 It was the former president of the Nederlandsche Vereeniging van Antiquaren (NVvA), Menno Hertzberger, who conceived the idea of forming an international organization of antiquarian booksellers to establish international peace through cultural exchange and open markets. A preliminary meeting was held in 1947 in Amsterdam with representatives from Denmark, France, Great Britain, Sweden, and The Netherlands before the League was officially founded in 1948.

The NVvA was established in 1935 to promote reliability in the trade of old books and prints.
The connections between the Dutch rare book dealers and the International League of Antiquarian Booksellers have been strong from the beginning:
1947: At a preliminary meeting in Amsterdam, the idea of ILAB was born.
1960: The 13th ILAB Congress was held in Scheveningen.
1965: The 1st International Antiquarian Book Fair, organized by the League, took place in Amsterdam.
1968: Bibliophiles and booksellers gathered in Amsterdam for the 3rd International Antiquarian Book Fair.
1975: The NVvA welcomed ILAB affiliates to the 23rd ILAB Congress and 6th International Antiquarian Book Fair.
1978-1981: Bob de Graaf served as ILAB President, now ILAB President of Honour
1982: The Presidents of the ILAB members met in Amsterdam for their annual meeting.
1991-1996: Anton Gerits was elected ILAB President,; he was elected ILAB Member of Honour
1994: The 32nd ILAB Congress and the 15th International Antiquarian Book Fair were much appreciated by visitors from all over the world.
The 44th ILAB Congress, planned for September 2020 in Amsterdam, had to be canceled due to the COVID-19 pandemic.
However, NVvA has now launched a new date, and the 45th ILAB Congress will take place from 14 - 18 October 2024 in Amsterdam. Bookings are open; visit the site HERE!


The Dutch Association of Antiquarians (NVvA) is the professional organization of approximately 60 dealers in old and rare books, prints, and maps and has existed since 1935. Members are strictly selected for professional knowledge and experience and must be of impeccable conduct.

For 30 years, NVvA has organized an annual book fair in Amsterdam, well known to Dutch and foreign exhibitors and customers.

President
Laurens Hesselink (Antiquariaat FORUM)

Committee

Bart de Roo (Antiquariaat De Roo) – Treasurer
Pieter de Vries (Antiquarian De Vries & De Vries) – Secretary
Edwin Bloemsaat (Florisatus) – Member
Leo Smiet – Member
Annual meeting

January

More information
>>> In Memoriam: Bob de Graaf, Antiquarian Bookdealer, Publisher and Bibliographer (1927-2011)
>>> "Rare book dealers need more than 'Fingerspitzengefühl', they need a kind of sixth sense, paired with profound knowledge. Its instinct." A conversation with ILAB President Arnoud Gerits
>>> One Hand on the Wheel, by Anton Gerits
>>> Interview with Gert Jan Bestebreurtje, New President of NVvA in July 2017

Further Reading:
Nop Maas and F. W. Kuyper: Offeren aan Mercurius and Minerva. Nederlandsche Vereeniging van antiquaren 1935-1995. De Buitenkant 1995. (A review by Ewoud Sanders article Vergaarders van cultuurgoed on NRC boeken)

Anton Gerits: Books, Friends, and Bibliophilia. Reminiscences of an Antiquarian Bookseller. Oak Knoll Press 2004. A unique autobiography and a well-written look behind the scenes of Europe's antiquarian book trade from 1950 to the present

Menno Hertzberger: Boeken, vel boeken - en mensen. Herinneringen aan Internationaal Antiquariaat Menno Hertzberger 1920-1970. Bezorg door Nico Kool. Vantilt 2008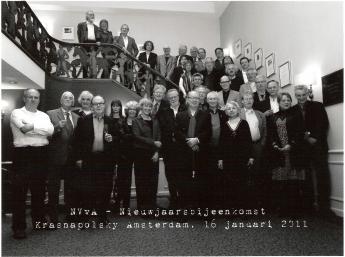 Nederlandsche Vereeniging van Antiquaren - Most recent News