Update from the ILAB Congress Organisers
Given the current uncertainty around planned events, please find below an update from the Dutch antiquarian booksellers association on the ILAB Congress 2020.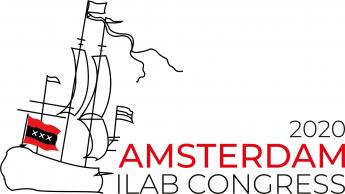 Dear Friends,
The ILAB 2020 Congress in Amsterdam is still over six months away, but in these special times we would like to give you a short update.
Nothing is certain of course, but we - NVvA and the Organizing Committee - are confident that both the ILAB Congress and Amsterdam Book Fair can go ahead as planned this fall.
We believe and hope the pandemic days will be a dim memory by then, but rest assured: we are keeping a close eye on the developments and will take measurements when necessary, in consultation with the ILAB Committee. In the meantime, we have extended the special rate registration period.
We wish you and your close ones all the best in this difficult time, and hope to raise our glass with you in friendship and in health at the end of September, at a Congress that will go down in history as "The Rare Book Revival Festival".
Best wishes,
Frank Rutten
Congress Liaison