Kay Craddock Booksellers Melbourne Receive Lord Mayor's Commendation
ILAB bookseller Kay Craddock was recently awarded the Lord Mayor's Commendation, an initiative by the City of Melbourne that recognizes small businesses that have operated continuously for at least 50 years. An idea that could be replicated in other cities.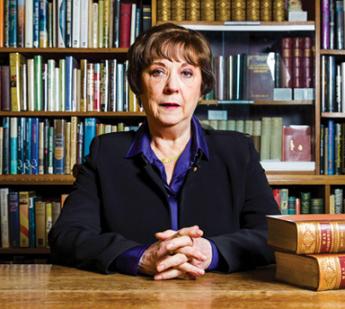 Kay Craddock and her mother Muriel have been operating the bookshop since 1965. It was in fact Kay's idea to found the program with other small business owners in 2005 and it is only appropriate that the city now recognized her work, too.
ILAB congratulated Kay on this achievement and a wonderful idea that could be replicated in other cities worldwide: "I was driving to work one morning in 2005, listening to talk-back radio. The callers were lamenting the demise of some of the city of Melbourne's favourite stores, like 'Tim the Toyman' and 'Hellier's Chocolates'. My mother and I were approaching our fortieth business anniversary (38 of those years in the city) and I found myself gripping the steering wheel and shouting 'but we are still here'!!! With the assistance of some other city traders we took the idea to the Lord Mayor and in 2006 the first ceremony was held."
Kay emphasizes that the program should not be competitive and not too bureaucratic. It is there to show the public that some businesses are much loved and frequented by their local clientele and it is because of them that the high streets and city centers have not lost their soul.
"Small businesses are the foundation of the city. They are enormously important for the city's morale and they create good connections between constituents and the Town Hall." she said in an interview to CBD NEWS, Australia.
"It seems to me the Lord Mayor's Commendations program was one way the city could reach out to its constituents in a non-political way… "When you see big brands like Chanel and Gucci, you could be in any city. But when you see shops like ours, you know you are in Melbourne."
---
Kay Craddock Booksellers
Established in 1965, this salon-style bookshop is situated in the heart of Melbourne's premier street. It offers fine and rare books from the 15th to the 21st centuries. All stock is listed on the website, which is updated daily. Printed catalogues and electronic lists are issued regularly.
Members of the The Australian and New Zealand Association of Antiquarian Booksellers (ANZAAB) and the International League of Antiquarian Booksellers (ILAB)