Philipp Penka: New Coordinator of the ILAB International Mentoring Programme
We caught up with Philipp Penka on the ILAB Committee, who was recently elected as the new Coordinator for the ILAB International Mentoring Programme. A graduate of various book seminars, winner of book collecting prizes, and the owner of a rare book firm in Germany and the US, Philipp will be a very suitable contact for anyone interested in the programme or with any questions about the international rare book trade.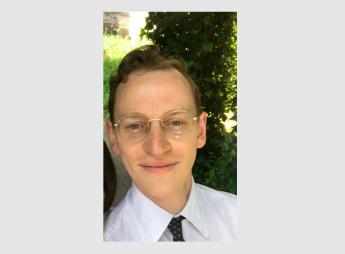 Philipp, you joined the ILAB Committee in September of last year. Please tell us a little about yourself, your business, and your background.

I have been in the book trade since 2012, when I started dealing in Russian and East European books in Germany, eventually doing business as Penka Rare Books and joining the Verband Deutscher Antiquare (VDA) in 2016. In 2019, I joined forces with F. A. Bernett of Boston and we have been doing business as Bernett Penka Rare Books, with our office in Boston and a presence in Berlin. Our area of expertise is European art, architecture, the avant-gardes, and visual culture in the broadest sense. My original background is academic: I was a Ph.D. student in Slavic Languages and Literatures at Harvard when I became fascinated by the world of collecting and dealing in rare books and other source materials, and soon decided it would make for a more exciting career than teaching.

You have attended several courses and programmes in the trade; can you give us a little overview?

In fact, I launched my business immediately after attending the Colorado Antiquarian Book Seminar (CABS) in 2012, which was invaluable both for giving me the tools to run a successful business, and for exposing me to a network of likeminded booksellers, including both established colleagues and others just starting out like myself. A few years later, I also attended the York Antiquarian Book Seminar (YABS) since I wanted more exposure to colleagues on this side of the ocean, as well as learn about the specific features of trading in Europe.

You were elected as the new ILAB Mentoring Programme Coordinator and have been a mentor in the programme yourself. What does the programme entail, and why do you invest your time in it?

Mentors in the ILAB Mentoring Program develop a sustained relationship with a bookseller who is very early into his or her career. Through discussing key aspects of running a business together, we aim to empower the mentees to create a more sustainable book business and to become a professional member of our trade. A number of past mentees have gone on to join various ILAB-affiliated organizations. Not infrequently, the relationships develop into lasting friendships and continue well past the official end date.
The Mentoring Program allows us to help budding booksellers from all over the world, including in places where our trade is not strongly developed or collegial, and where there are few opportunities for networking and receiving advice. I am convinced that the future of the trade depends on a healthy network of booksellers, including many new colleagues from diverse backgrounds who bring fresh ideas and approaches to rare books. And as someone who has benefited from innumerable programs, initiatives, and scholarships, it is rewarding to give something back to the trade through my mentoring work.

Who can apply for it?

The ideal mentee is someone who has recently started a new book business or is in the process of doing so, perhaps after completing a course such as CABS. But anyone who is relatively new to the trade and feels they could benefit from a one-on-one mentoring relationship may apply. Chronological age is irrelevant, as is geographical location, and we also want to expressly encourage anyone who deals in materials that are neither antiquarian nor, strictly speaking, books and who might thus not consider themselves suited for a career in "rare books".

Where will we meet you next?

I look forward to connecting with past and current mentors and mentees at the New York International Book Fair this week! We are also excited to start a mailing list and a new series of online workshops for past, current, and potential mentees, which will involve guest speakers, Q&A sessions, and opportunities for informal virtual networking. We also plan to host physical meetups at upcoming international book fairs for anyone involved with the Mentoring Program. And of course, you are welcome to visit us at our office in Boston or in Berlin!