History of the London International Antiquarian Book Fair - Founded in 1958
The idea that the ABA could organize book fairs to give provincial antiquarian booksellers (of which there was still at least one in most of Britain's market towns in the 1950's) a temporary shop window in London came from a small group of booksellers who, in the summer of 1957, rented one of Sotheby's galleries in Bond Street during the auctioneer's closed season and offered their books for sale on some simple shelving.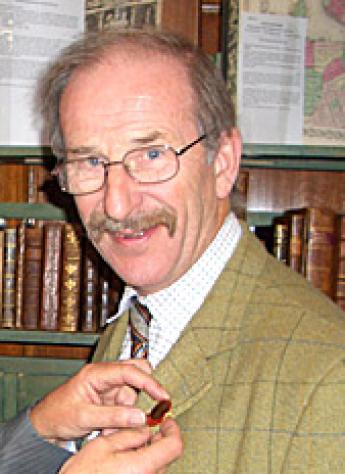 By Keith Fletcher, Exhibitor for 53 years
The idea that the ABA could organize book fairs to give provincial antiquarian booksellers (of which there was still at least one in most of Britain's market towns in the 1950's) a temporary shop window in London came from a small group of booksellers who, in the summer of 1957, rented one of Sotheby's galleries in Bond Street during the auctioneer's closed season and offered their books for sale on some simple shelving.

The ABA committee had long been aware of an imbalance in the benefits of membership between London and Country and saw this idea as a good way of providing extra service to country members. In 1958 the first ABA Book Fair was announced; to be held at the National Book League in Albemarle St. from 6th to 21st June "Mondays to Fridays 11-6.30, Thursdays 11-8, Saturdays 11-5". In the event only nine country members took up the offer of stands at 15 guineas each and various London dealers were dragooned into filling the remaining nineteen places.
The second aim of the book fair was, and still is, to promote the idea of book collecting and especially to demonstrate that it can also be done on a modest budget. To this end there was at this fair, and for many years afterwards, a cooperative stand for "Books under £5" to which exhibitors were asked to contribute a few books each. To further underline the collecting theme the fair was even renamed. From 1966 to 1970 it was known as "The Book Collector's Fair".



That the original exhibitors found a fair lasting 16 days and encompassing 3 weekends tedious in the extreme is amply demonstrated by the fact that as the fair shortened so the number of exhibitors slowly rose until by 1970 the fair was down to 4 days and the exhibitors up to 45.

In 1971 the ABA were hosts to the Annual Congress of the International League of Antiquarian Booksellers (ILAB) together with the book fair which now accompanied it.
The resulting 85 exhibitors necessitated a much larger venue so a move was made to the Europa Hotel in Grosvenor Square. At the same time the fair was shortened to 3 days. Despite this success there was much discussion on whether to continue at the Europa for our domestic fair in 1972.

Some brave souls on the book fair committee opted to stay at the new location and were amply justified when 1972's exhibitors totalled 89. That 1971 ILAB fair proved to be a watershed as from then on exhibitor numbers continued to climb towards the 150 we have today, occasionally backing up into waiting lists that prompted moves to the Park Lane Hotel in 1984, Grosvenor House in 1994 when Princess Margaret opened the fair, and Olympia in 1998.

As the fairs grew in stature it became obvious that the organizing committee had a duty to exhibitors to gain as much publicity for the fair as possible. It was also abundantly clear that we had little expertise in this area. Just how little was demonstrated in the early '60s when our first publicity consultants obtained an astonishing amount of publicity through some original drawings by Donald McGill for his saucy seaside postcards when on the stand right next door was a spectacular copy of Higden's Polychronicon printed by William Caxton in 1482 that had many a bibliophile salivating. This was a salutary lesson and subsequent committees have always employed professional consultants and sought to provide them with as much raw material as possible.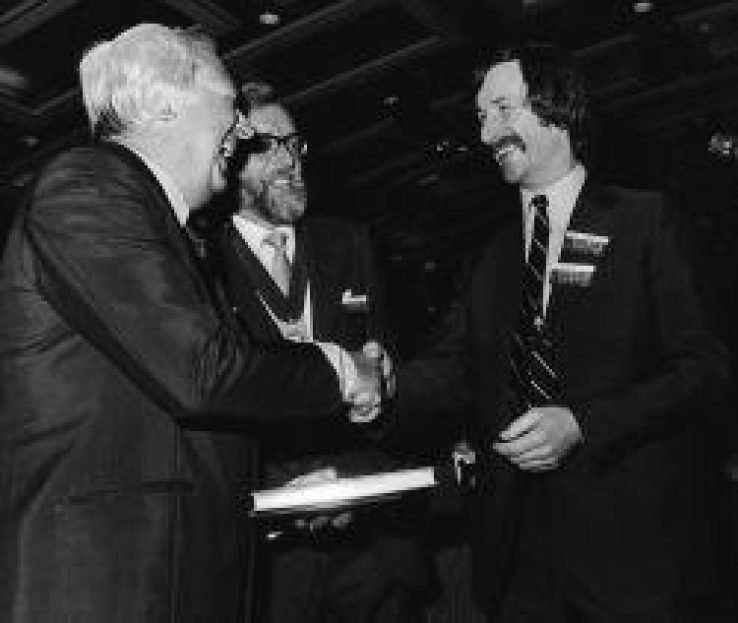 Openers; the famous, the controversial, and the glamorous, were always an important part of this and the fair has been opened by such diverse people as Mrs. Harold Wilson, Lady Antonia Fraser, Tom Stoppard, Ted Heath, Barry Humphries, The Earl of Drogheda, David Bellamy and Princess Margaret. The openers have often, but not invariably, contributed an introduction to the fair brochure. Other introductions were written by literary figures such as John Betjeman, Lawrence Durrell, Sacheverell Sitwell and John Arlott and these ephemeral pieces have been eagerly sought by the 'completist' collector. In the case of Lawrence Durrell who contributed to the Fifth Fair (1962) there was even a signed edition, limited I seem to remember to five copies. One of these was auctioned at the fair, making £100 for charity.

Another major effort to provide the publicity consultants with material, apart from the perennial cajoling of dealers to give details of their exhibits, was the organizing of loan exhibitions whose preparation well in advance made them available to those magazines that go to press months before publication. The first of these, curated by the late Ben Weinreb, was entitled "Books of Hate". It was a provocative exhibition of books which have been accused, rightly or wrongly, of inciting hatred, whether for political, religious, ethnic or other specious reasons, among people, factions, or even nations. This excited tremendous interest in the media and, as a publicity exercise, was a hard act to follow. The subsequent series of exhibitions therefore aimed at being instructive and entertaining rather than provocative, with such titles as "Cartographic Curiosities", "Bound to be Noticed - An exhibition of strange book bindings", and "Mechanical Carriages in Print 1600 - 1850".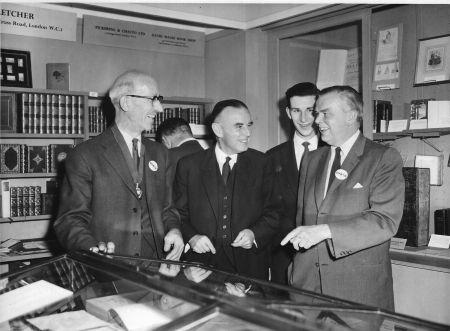 The steady rise in exhibitor numbers together with a parallel rise in visitors inevitably produced an equivalent increase in the total turnover. In 1978 this stood at just over £600,000 and was considered quite satisfactory. The next year, however, produced an extraordinary leap to well over the million pound mark, and although this slipped back the following year to just below one million that was the last occasion on which we failed to achieve a seven figure total. The instigator of this quantum leap in our fortunes has always been identified as a Spanish chambermaid working (or rather failing to work) at Grosvenor House. Her misdemeanours caused her to be given the sack; her union called a strike, and the erection teams for the Grosvenor House Antiques Fair refused to cross the resulting picket lines. The Antiques Fair was cancelled at the eleventh hour and a number of visitors came round the corner to the Europa to spend their money at the ABA fair. ("It's an ill wind.....").

Today visitors and exhibitors alike expect the fair to be international both in name and nature; but it was not always thus. Although David Magee from San Francisco was exhibiting as early as 1961, followed by Howard Mott from Massachusetts in 1962, Dawson's of Los Angeles in 1963, and the first European exhibitor, Menno Hertzberger from Amsterdam, the "Father of the League" (ILAB), in 1964, it was once again the 1971 fair, annexed to the ILAB Congress, which provided the springboard for change.

Forty-four exhibitors in 1970 swelled to eighty-six in 1971, of whom twenty-nine were from abroad, mainly from the United States and Europe, but including a pioneering cooperative booth by the Antiquarian Booksellers' Association of Japan and the cozy little domestic fair of National Book League days began its metamorphosis into the dazzling international fair that it is today.


Keith Fletcher, ILAB Member of Honour, he was a member of the ILAB Committee from 1996 to 2004. H. M. Fletcher Rare Books was founded as "H. A. Fletcher at Ye Olde Booke Shoppe" in 1902 (or 1905) by the grandfather of its current owner. Keith Fletcher writes on his website: "In 1922, when my father, Bill Fletcher, left school his father advised him that he should specialise. He spent 70 years as a bookseller without ever managing to follow his father's advice, for he explained that if he were to be restricted to any particular field there would always be so many beautiful and exciting books that he would be unable to buy because they were outside the field. I too have managed to avoid specialising, although just like my father I have to confess to a variety of 'enthusiasms'. Currently these include Incunabula, Fine Bindings, English 17th Century folios in old calf, Rex Whistler, Road Transport, and Fine Printing; all within the setting of a general antiquarian stock. I might have anything, and if I don't I will try to find it for you." After 90 years of trading from an open shop first in Ramsgate, then in Rochester, Enfield and London, H.M. Fletcher moved to a beautiful country house in Much Hadham in 1997. Visitors are very welcome.

The article is published on the website of the London International Antiquarian Book Fair. It is presented here by permission of the author. Thank you very much.