Seminar der Antiquare (Germany/ Austria/ Switzerland)
The German-speaking antiquarian booksellers associations, Verband der Antiquare (VDA), Verband der Antiquare Österreichs (VdAÖ) and the Swiss Antiquarian Booksellers Association (VEBUKU) jointly organise each year in September a rare book seminar in a different host city.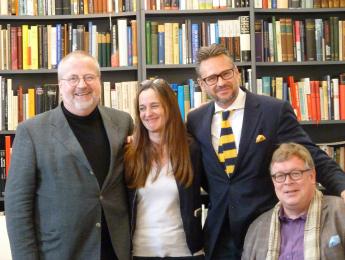 In 2017, participants enjoyed bibliophile lectures and excursions to the cities of Bamberg and Schweinfurt in Germany. The 2018 edition took participants to the region of Hanover and the 2019 Seminar took place in various locations in Amsterdam.

The 2020 and 2021 editions were cancelled due to the Covid pandemic but a next event is planned for 2022.
For updated information, please visit the website: www.antiquare.de