News & Updates
From our desk: Holiday reading for bibliophiles - Part 1
Before everyone disappears for a cozy Christmas holiday with snow and gluhwein or our colleagues in the Southern hemisphere to beaches and summer holiday homes, we wanted to share some books that landed on our desk this year, a joy for every book lover.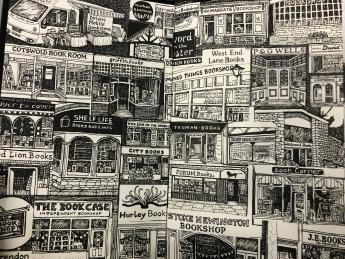 Robin Ince's "Bibliomanic" takes readers on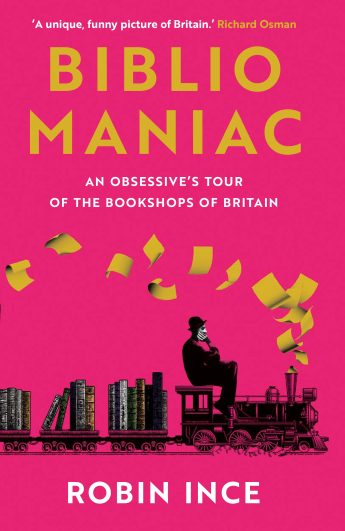 "An Obsessive's Tour of the Bookshops of Britain"

Bookshops old and new, Robin travelled the British Isles to discover some gems and most interesting and friendly people working in the shops and shares his tour with the reader.
Why play to 12,000 people when you can play to 12? In Autumn 2021, Robin Ince's stadium tour with Professor Brian Cox was postponed due to the pandemic. Rather than do nothing, he decided instead to go on a tour of over a hundred bookshops in the UK, from Wigtown to Penzance; from Swansea to Margate.
Packed with witty anecdotes and tall tales, Bibliomaniac takes the reader on a journey across Britain as Robin explores his lifelong love of bookshops and books – and also tries to find out just why he can never have enough of them.

Bibliomaniac: An Obsessive's Tour of the Bookshops of Britain by Robin Ince
Published October 2022
Atlantic Books
ISBN 978-1838957698
Buy it! HERE!

Christopher de Hamel's "Meetings with Remarkable Manuscripts" was a great success when published in 2018. View a video of a walking tour with Christopher de Hamel and Sandra Hindman of Les Enluminures, tracing the great manuscript makers:

De Hamel, a British academic librarian and expert on mediaeval manuscripts, now shares the stories of the manuscripts' makers in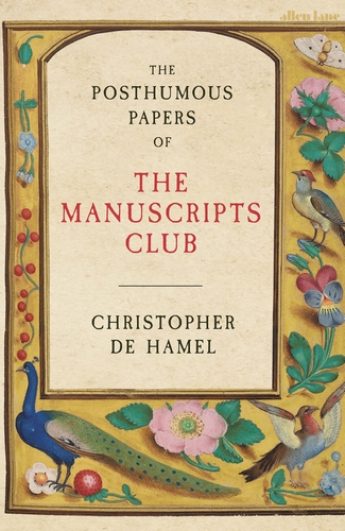 "The Posthumous Papers of the Manuscripts Club"

This entrancing book describes some of the extraordinary people who have spent their lives among illuminated manuscripts over the last thousand years. A monk in Normandy, a prince of France, a Florentine bookseller, an English antiquary, a rabbi from central Europe, a French priest, a Keeper at the British Museum, a Greek forger, a German polymath, a British connoisseur and the woman who created the most spectacular library in America - all of them were participants in what Christopher de Hamel calls the Manuscripts Club.
A fascinating holiday read, and a very appropriate Christmas gift.
Link to Penguin Publishers UK - Buy it!

The Posthumous Papers of the Manuscripts Club by Christopher de Hamel
Published October 2022
Allan Lane - Penguin
ISBN 978-0241304372


Women in Print 1 - Design and Identities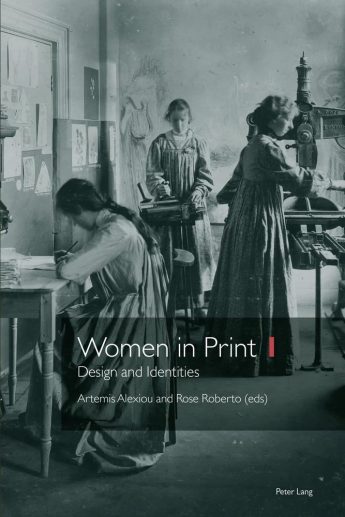 opens up the world to the roles women played in the design, authorship, production, distribution and consumption of printed material from the thirteenth century onwards.
Women have often participated in design and print culture throughout history, yet their impact has typically been neglected and undervalued, or deliberately obscured from historical accounts. This collection of essays covers, and recovers, the lives and work of women in print, emphasizing how their contributions brought positive change not only to the industries they contributed to, but also to the wider social and cultural settings of their time.
Women in Print 1 Design and Identities by Rose Roberto and Artemis Alexiou (ed.)
Peter Lang Publishers 2022
ISBN 978-1789979787

"Seeking a Christmas present for that bibliophilic relative who has seemingly read everything? It's right here!" wrote the Financial Times in September this year.
Well known for this Twitter account, Oliver Darkshire of Sotheran's in London, has now put together some of his adventures in this book many rare booksellers surely can relate to and surely will find this "tome" an amusing read.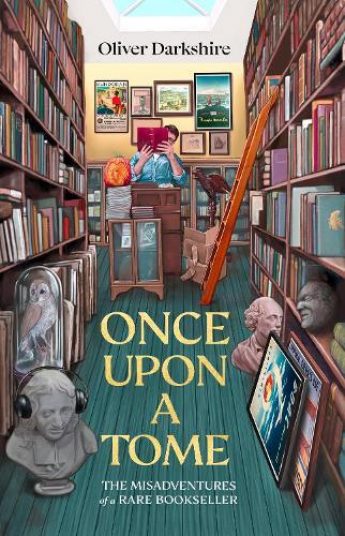 Once upon a Tome by Oliver Darkshire
Some years ago, Oliver Darkshire stepped into the hushed interior of Henry Sotheran Ltd on Sackville Street (est. 1761) to interview for their bookselling apprenticeship, a decision which has bedevilled him ever since. He'd intended to stay for a year before launching into some less dusty, better remunerated career. Unfortunately for him, the alluring smell of old books and the temptation of a management-approved afternoon nap proved irresistible. Soon he was balancing teetering stacks of first editions, fending off nonagenarian widows with a ten-foot pole and trying not to upset the store's resident ghost (the late Mr Sotheran had unfinished business when he was hit by that tram).
For while Sotheran's might be a treasure trove of literary delights, it sings a siren song to eccentrics. There are not only colleagues whose tastes in rare items range from the inspired to the mildly dangerous, but also zealous collectors seeking knowledge, curios, or simply someone with whom to hold a four hour conversation about books bound in human skin. By turns unhinged and earnestly dog-eared, Once Upon a Tome is the rather colourful story of life in one of the world's oldest bookshops and a love letter to the benign, unruly world of antiquarian bookselling, where to be uncommon or strange is the best possible compliment.
Once Upon a Tome: The misadventures of a rare bookseller by Oliver Darkshire
Transworld Publishers
ISBN 978-1787636040

Link to Waterstones UK
Image above: Endpapers of "Bibliomaniac - An Obsessive's Tour of the Bookshops of Britain"
Text: Angelika Elstner