Pendant les premières années, les réunions du comité eurent lieu en Suisse, la plupart du temps dans les locaux du président. L'autorité de William Kundig était légendaire, ainsi que sa générosité, quand les décisions étaient finalement prises.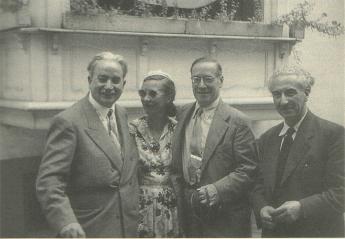 Early Years
During the first years the ILAB Committee Meetings were held in Switzerland, most of the time at the President's office. William Kundig's authority was legendary, as well as his generosity, when the right decisions were finally taken. On one occasion the committee members found a box of Havana cigars on the breakfast table after an exhausting meeting the night before: "With the compliments of your President."
"William Kundig was the right man for the presidency of the League in its infancy. Certainly the greatest of his achievements was to compel the Americans to form an association and to affiliate to the League." (Muir)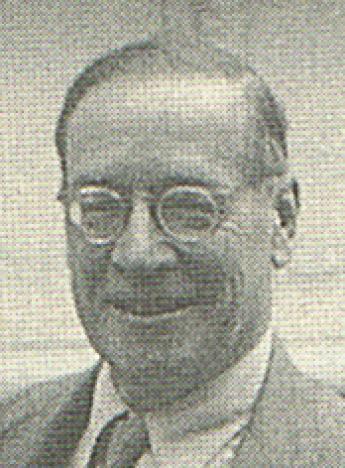 Cooperation
Differences, personal disputes, a considerable amount of individual views had to be overcome, before the Antiquarian Booksellers' Association of America (ABAA) was founded in February 1949.
"It was recognized that all the above were some of the very reasons why a national association of antiquarian booksellers had to be formed: not merely to reconcile the differences but also to advance book-buying, to promote book-collecting, so that all would benefit from such increased activity in the book field."
What Edvin V. Glaser writes in "The ABAA at Fifty" (www.abaa.org), is true for the founding of many national associations: Differences between individuals are natural, cooperation between colleagues is essential.
The ABAA Joins the League
ABAA President Laurence Gomme attended the 2nd ILAB Congress in London in 1949 as an observer. A year later the American association was admitted as a new member during the 3rd Congress in Paris.
Meanwhile ILAB's contacts to the UNESCO had been intensified. And there was another new association: the Antiquarian Booksellers' Association of Austria or Verband der Antiquare Österreichs (VAO). Created in 1949, the Austrian booksellers joined the League in the same year.
>>> 1951-1960