Associazione Librai Antiquari d'Italia (ALAI)
Address

A.L.A.I. Associazione Librai Antiquari d'Italia
via Luigi Cadorna 22
I-22100 Como
Italy

Email

Website

President

Gabriele Maspero

Association Phone

President Email
101 antiquarian booksellers belong to the Associazione Librai Antiquari d'Italia (ALAI). It was established in 1947 and joined the ILAB a year later. Current president is Gabriele Maspero.

On an autumn day in 1947, a small group of book dealers met in Milan to give life to the Circolo dei Librai Antiquari. They were not many, but they were set on granting a cultural dignity to the trade of antiquarian bookselling, on fostering friendship and understanding with foreign colleagues, on cooperating with libraries and institutions for the conservation of cultural property, and on providing collectors with a code of ethics that guaranteed a fair and professional relationship between rare book dealers and their customers. In 1971, the members of the association had increased to a few dozen when the Circle became the Associazione Librai Antiquari d'Italia. It now includes nearly 105 firms engaging in antiquarian bookselling, spread throughout Italy, giving collectors the opportunity to meet with dealers, expert and professional, in all the towns.
The important Italian cultural patrimony allows Italian dealers to offer a large choice of rare books from the 15th to the 19th century. The ALAI has organized the ILAB Congress in Milan 1953, in Ravenna 1964, the 28th ILAB Congress together with the 11th International Book Fair 1986 in Venice, and the fabulous 39th ILAB Congress and 23rd International Antiquarian Book Fair in Bologna in 2010, alongside with Committee and Presidents Meetings 1974 and 1999 in Turin and Florence.
Until 2017, every year ALAI organized an antiquarian book fair each fell in a different Italians town like Bologna (in autumn) and Milan (in spring). Since 2018 the most active ALAI-booksellers are present at 3 important book fairs in Milan (in winter) and in Turin (in spring).

The rare book trade is anchored in the history of Italy's culture. Therefore, the symbol of the ALAI is a well of wisdom, the mark of the Venetian printer Fontana. For ALAI booksellers scholarship and knowledge are deeply connected with their every day work. To foster this understanding of the professional antiquarian book trade, the website of the ALAI contains many articles about book collecting, great bibliophiles and the trade in general, written by its members. Worth reading is the history of the Italian association that provides interesting details about the history of printing and rare bookselling in Italy.
Book Fairs - New Concept since 2018

The Associazione Librai Antiquari d'Italia changed its fair concept in 2018, joining larger book fairs in Italy with an ILAB/rare book section. Mario Giupponi, now Immediate Past President of ALAI wrote to ILAB: "It is important to showcase our trade and hiqh quality product to a broader clientele. These salons have been very successful for many years, are very well attended and attract customers from all walks of life. It is our duty as an association to find out new models and ways to offering dealers the right platform to show their books."

Publications

Since 2015 ALAI publishes the esteemed review ALAI. Rivista di cultura del Libro, directed by Giovanni Biancardi. It contains many articles about book collecting, great bibliophiles and the History of publishing in general.

Annual Meeting

May/October

President

Gabriele Maspero (Gabriele Maspero libri antichi)
Vice-President
Anna Franchini (il Polifilo)
Committee Members
Giovanni Biancardi (Il muro di Tessa)
Andrea Donati (Studio Bibliografico Il Piacere e il Dovere)
Mario Giupponi (Studio Bibliografico Benacense)
Alessandro Santero (Libreria Coenobium)
Antonio Zanfrognini (Studio Bibliografico Antonio Zanfrognini)
Treasurer
Giulia Beccaria - Ai Tre Torchi (Torino)
Secretary
Stefania Parrini

Term of office

2 years
Past Presidents
Mario Armanni (1947-1949)
Cesare Olschki (1949-1953)
Eraldo Aeschlimann (1953-1957)
Gian Vittorio Bourlot (1957-1959)
Alberto Vigevani (1959-1960)
Alessandro Piantanida (1960-1963)
Gian Vittorio Bourlot (1963-1965)
Fiammetta Olschki Witt (1965-1970)
Arturo Pregliasco (1970-1976)
Renzo Rizzi (1976-1984)
Vittorio Soave (1984-1988)
Pietro Chellini (1988-1992)
Vittorio Soave (1992-1996)
Piero Piani (1996)
Giuliano Gallini (1996-2000)
Francesco Chellini (2000-2004)
Umberto Pregliasco (2004-2010)
Fabrizio Govi (2010-2014)
Fulvio Audibussio (2015)
Marco Ciccolini (2015-2017)
Mario Giupponi (2017-2021)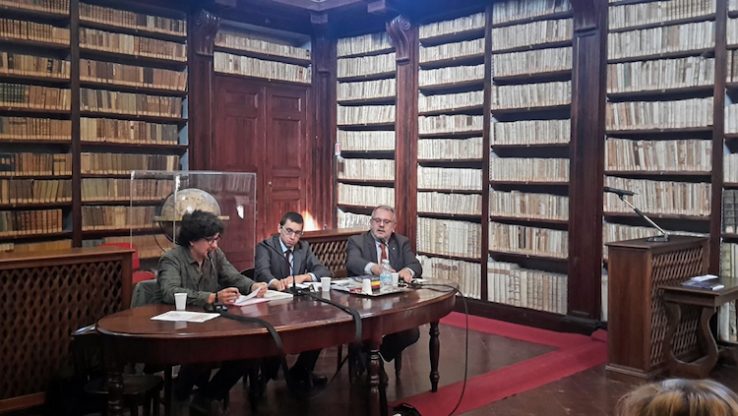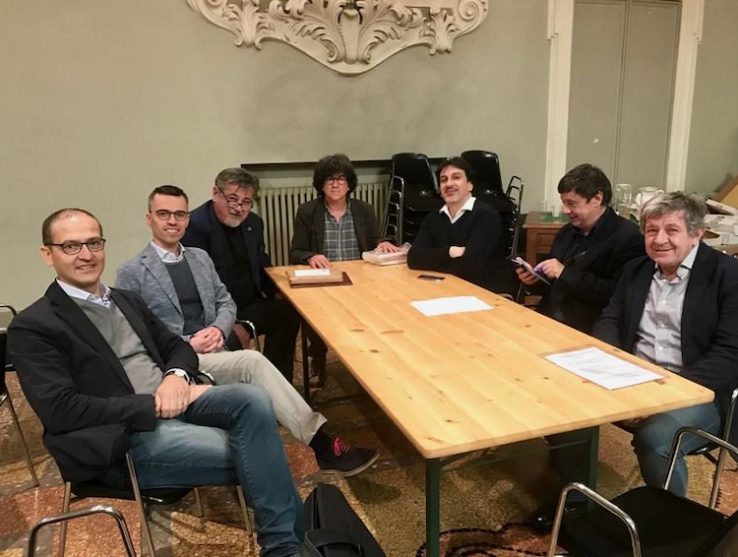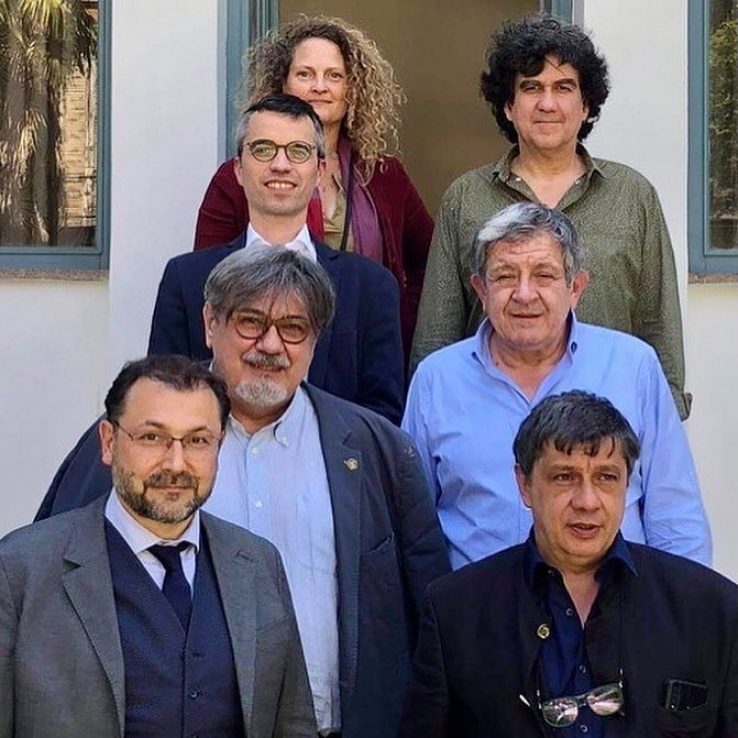 Associazione Librai Antiquari d'Italia - Most recent News