"Writing, the Power to Write" - "Colette. Écrire, pouvoir écrire": The Paris Salon du Livre Rare presents remarkable exhibition
The upcoming Paris Salon du Livre presents a remarkable exhibition in collaboration with its Guest of Honour in 2023, the Swiss Jan Michalski Foundation for Writing and Literature, to mark the 150th anniversary of this French icon's birth.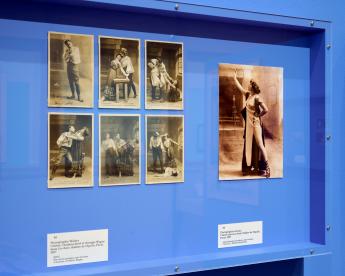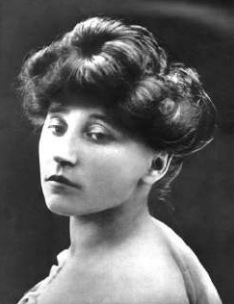 Colette (Saint-Sauveur-en-Puisaye, 1873 - Paris, 1954), novelist, mime artist, actress, journalist, screenwriter, advertising star, and occasional seller of beauty products, defies conventional categorization. She is a French icon who emerged from a humble background, stumbled into the world of literature, and embraced constant change as a way of life. Her unwavering sense of freedom, innovative approach to writing, exploration of new themes, and portrayal of women as independent subjects, both in action and desire, all contributed to her success and served as inspiration for generations of readers, solidifying her status as a contemporary icon.
But how does one become Colette? To explore this question, we must delve into the origins of a profession that once went unnamed, examine her family background, consider the social and personal obstacles she overcame, and acknowledge the triumphs she achieved as a pioneer over the span of half a century. Writing, ultimately, became her tool for emancipation—a means of exploring the realms of possibility, liberating herself from literary and sexual conventions, and inventing her own unique "alphabet."
The Swiss Jan Michalski Foundation for Writing and Literature, the Guest of Honour at the 2023 Paris Salon du Livre, will present an extraordinary exhibition never before seen in France, titled "Colette: Writing, the Power to Write," in commemoration of Colette's 150th birth anniversary.
This exhibition will showcase nearly 250 rare and unseen documents, including first editions, photographs, letters, manuscripts, and objects. Taking visitors on an original journey, it reveals the manifold blossoming of a dedicated writer, who through the might of her pen, has become an emblematic figure.
From the Claudine series to Le Fanal bleu, Colette revitalized literature by forging a "new alphabet." She envisioned heroines who confronted solitude, exclusion, differences, and age with unwavering courage. She defied the societal stereotypes of her era and explored the most mundane aspects of reality, unveiling untouched realms to the human eye.
Nestled in the countryside at the foothills of the Jura vaudois mountains in Switzerland, the Jan Michalski Foundation for Writing and Literature was established in 2004 through the initiative of Vera Michalski-Hoffmann, in memory of her late husband. Its purpose is to uphold their shared dedication to the written word.
The Jan Michalski Foundation is committed to fostering literary creation and promoting reading through various initiatives and activities. These include exhibitions on writing and literature, literary, theatrical, and musical events, a vast multilingual library housing over 75,000 books, an annual literature prize, financial support, and writer residencies. The Foundation inaugurated its first establishment in 2013, providing a unique gathering place for writers, artists, and the general public.

A selection of objects by exhibitors of the fair
The Paris Rare Book and Graphic Arts Fair, organized by the Syndicat national de la Librairie Ancienne et Moderne (SLAM), will be held from September 22nd to September 24th, 2023.
This fair is a prominent international gathering that attracts collectors, enthusiasts, and anyone interested in rare books, literature, and art.
The event will take place at the Grand Palais Ephémère, a temporary structure that hosts some of the most renowned cultural events in Paris while the Grand Palais itself undergoes renovations. Conveniently located between the Ecole Militaire and the Eiffel Tower, the building seamlessly integrates into the prestigious Champ-de-Mars site and offers easy access via public transportation. This event is a flagship international occasion for books and works on paper, bringing together booksellers, autograph dealers, print and drawing galleries, specialized publishers, and skilled book artisans.

For all information about the fair, please visit the website HERE
Image credits: Main image: Exposition Colette, Colette dans « La chair » au théâtre de L'Apollo, Paris, 1907 © Leo Fabrizio