ILAB Mentoring Programme FAQ's
How do the mentors and their mentees get matched? How often are the meetings? Who should consider becoming a mentor? Find answers on these and other questions below.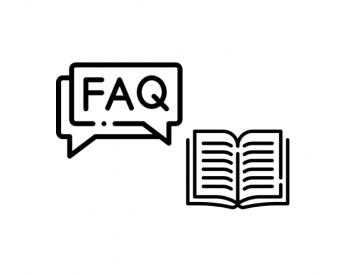 How do the mentors and their mentees get matched?
Prospective mentees will receive a list of booksellers prepared to volunteer their time as well as a questionnaire which should be answered as fully as possible from the ILAB Secretariat. Once an application has been filled in and submitted, a small group of members of the ILAB Committee will confidentially review applications and make suggested matches between mentors and mentees
Mentors and mentees will have a preliminary interview or talk, ideally in person at a book fair or other event If they are unable to meet, a preliminary talk can take place by Skype or telephone.
How often are the meetings?
Mentors should undertake to be available to offer advice at least one hour a month for a term of one year, and new booksellers should try to be flexible in working out mutually agreeable times. Whether they meet once a month or multiple times is up to them, as are the technical aspects of how the mentoring is performed. What is important is that everyone feels comfortable.
Who should consider becoming a mentor?
We are seeking ILAB booksellers interested in supporting the future of the antiquarian book trade. It is an honourable and important role which will be recognised on the ILAB website.
What's in it for mentees?
A friendly experienced bookseller willing to listen to problems and help you find information you might need. A mentor can help you gain the knowledge and confidence to run a successful book business in challenging times. The list of mentors on this site is not comprehensive. More mentors are being added all over the world, and a few you may see listed here may recently have committed to a mentee. If you plan to specialize in a particular field and don't see someone on the list, please write to us! And if you already know a bookseller you'd like to work with, ask if she or he would consider becoming an ILAB mentor!.
What is a mentor's role?
Mentors can play a vital role in helping think carefully through the possibilities and consequences of an action or plan. Mentors can also supply knowledge about book fairs, trade etiquette and other aspects of the trade that young booksellers may not know. Mentors will act as sounding boards to whom young booksellers can throw out ideas and get reactions, also offering support and advice if asked.
May I suggest someone to be a mentor or to be mentored?
Yes, if you know an ILAB member you think would be a good mentor, or a new bookseller who would benefit from being mentored please contact us.
Will the mentor be in the same country as the mentee?
Not necessarily, as long as they can speak the same language.
What can mentors do if they are not sure how to help their mentees?
The ILAB Mentoring Program Coordinators will make every effort to pass specific questions along to other ILAB members who can help.
Is the ILAB Mentoring Programme similar to courses offered by rare book schools?
No. ILAB mentors will support a bookseller's daily life, not offer pre-planned coursework.
Will mentors get paid?
No, this programme is entirely voluntary.
What does it cost to have a mentor?
There is no charge for mentees. We hope they will appreciate the gift of time and knowledge their mentors offer and make the best of the opportunity.
What do I do if I find the mentoring isn't working as I had hoped?
If either mentor or mentee runs into difficulty please contact the ILAB Mentoring Co-ordinators without delay. Any such discussions will be kept in confidence.
Will I have to report to anyone on my experience of mentoring?
At the end of the mentoring relationship we ask that both mentor or and mentee send a short written report on their experiences. This can be for ILAB website publication or for the confidential use of the programme co-ordinators – or a mixture of both.
Any other questions, please ask!