News & Updates
Firsts, London's Rare Book Fair records strong sales during preview night ahead of three-day fair at Saatchi Gallery, Duke of York Square
After a successful fair in Paris, the international trade meets this weekend in London at the iconic Saatchi Gallery.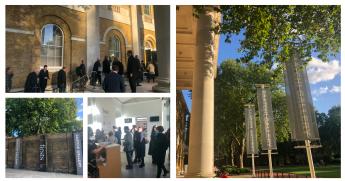 The opening night on 21 October for Firsts, London's Rare Book Fair proved a success after an almost two-year hiatus from physical fairs. The Antiquarian Booksellers' Association premier annual event was attended by over 500 invited guests at the evening reception.
Over eighty exhibitors from UK, Europe, USA and Japan are showcasing their items over Saatchi Gallery's three floors.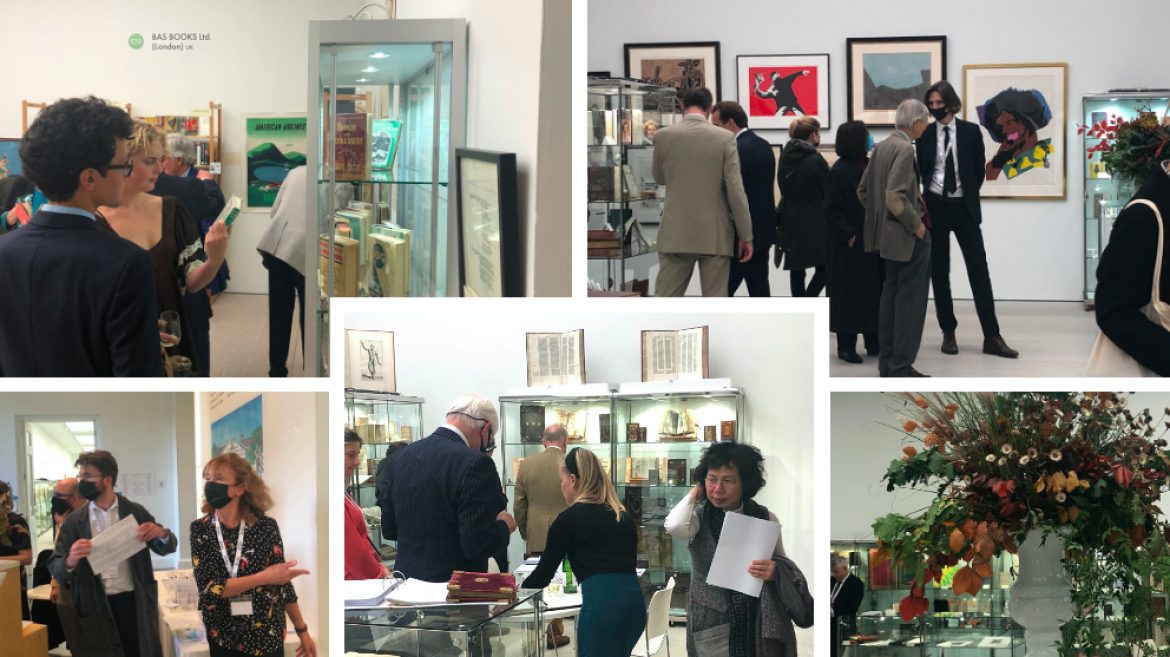 Numerous sales were recorded on the Thursday evening, ranging from first editions of Ian Fleming, artist books and travel posters. The highlight of the evening however was the sale of a rare Kelmscott Press edition of Geoffrey Chaucer by Maggs Bros Ltd. with a listed price of £295,000.
Other sales included 'Sillage Intangible', uniting Lucien Scheler, Pablo Picasso and Iliazd in grief for and tribute to their lost friend Paul Eluard. From the edition limited to 50 numbered copies on vieux japon, each signed by the author and the illustrator in pencil. Sold by Sims Reed td (www.simsreed.com) for £15,000.

"After 18 months of lockdown and remote work and trade, we were delighted to see this many guests on our preview night. Strong sales were reported for every price range of the fair which given the circumstances of COVID, are very impressive numbers and gives us great hope for Saatchi Gallery as a venue for the future. The exhibitors and visitors were unanimous in their support with the move to the new venue." says Pom Harrington, Chairman of Firsts London.

Firsts, London's Rare Book Fair is open to the public Friday through Sunday, 22-24 October at Saatchi Gallery in Chelsea. Further information can be found at their website www.firstslondon.com.