Daniel De Simone appointed as new Secretary of the ILAB Breslauer Prize for Bibliography
Longstanding jury member, antiquarian bookseller and librarian Daniel De Simone is following Fabrizio Govi into the role of Secretary of the ILAB Breslauer Prize for Bibliography.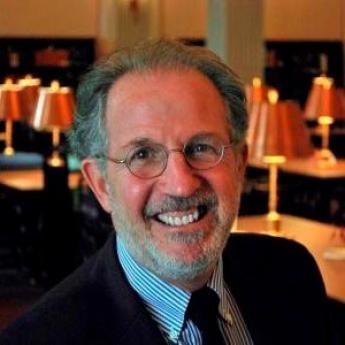 After 8 years on the jury of this world-leading prize honouring outstanding publications in the world of bibliography and book history, ILAB is delighted to announce its recent appointment.

Daniel De Simone looks back at a lifetime in the rare book trade, leading libraries and academia. In January of 2017, Daniel De Simone retired from the Folger Shakespeare Library in Washington D. C. as the Eric Weinmann Librarian, where he directed the operations of the Central Library. De Simone came to the Folger from the Library of Congress after serving as the Lessing J. Rosenwald Collection in the Rare Book and Special Collections Division for 14 years.
Before his appointment as Rosenwald Curator in 2000, he operated his own New York-based bookselling business for 22 years.
Since retirement he has begun bookselling once again and is again a member of the Antiquarian Booksellers Association of America and the International League of Antiquarian Booksellers.
He is also a member of the Grolier Club, NY, the Association Internationale de Bibliophilie, Paris, and Print Council of America, and Treasurer of the Antiquarian Book School Foundation, known to most members of the trade as the CABS-Minnesota.

"It is a real honor to follow in the footsteps of Fabrizio Govi as Secretary of the Breslauer Prize. Interest in the Prize has increased dramatically and the Jury that has been together over the past six years is very excited by the number and quality of the bibliographical works that have been submitted. Our goal for the Prize in 2026 is to maintain the number of submissions from Europe and North America and increase those coming from Asia and Central and South America. We also hope to produce interviews with recent Prize winners and put them on the ILAB website for all the view. So stay tuned-in." Daniel De Simone
Mr De Simone will oversee all submissions and guide the jury leading up to the 19th ILAB Breslauer Prize for Bibliography which will be awarded in 2026, sponsored by the International League of Antiquarian Booksellers with the generous support of the B. H. Breslauer Foundation.
For all information about the prize, the 2022 winning publications and contact details, please visit the PRIZE WEBSITE.
The ILAB Committee thanks Mr De Simone for his ongoing commitment and looks forward to working with him and his fellow jury members on executing the plans.
Amor Librorum Nos Unit.