News & Updates
CABS Minnesota 2022 - A report by Simon Beattie and Angelika Elstner
The summer break has come to an end for the ILAB Committee, preparing the upcoming ILAB Congress and ILAB Symposium. Some booksellers spent a week this summer at CABS, the book seminar no longer in Colorado but Minnesota. Simon Beattie and Angelika Elstner (ILAB) report.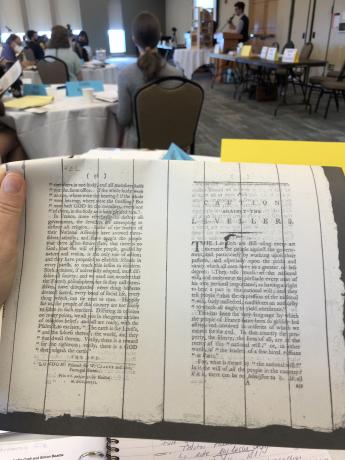 Simon Beattie on 29 July 2022:
After what seems like an age, this month has seen me finally travelling again. My first trip, much awaited, was to Northfield, Minnesota, where my good friend Justin Croft and I had been invited to speak at the Colorado Antiquarian Book Seminar. Known in the trade as CABS and now in its new home at St Olaf College, the Seminar has been going for over 40 years and is the inspiration for the York Antiquarian Book Seminar here in the UK.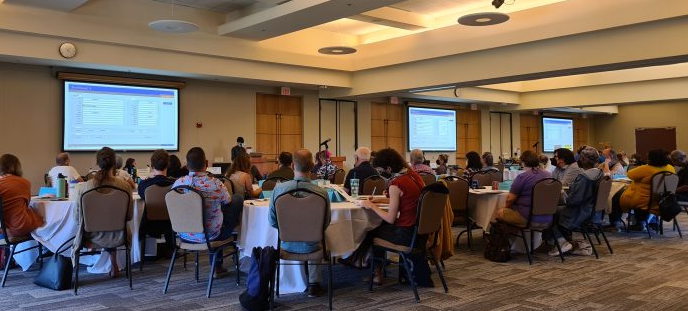 The Seminar had 55 students, from a variety of backgrounds, but all of them keen to know more about antiquarian bookselling and the schedule didn't disappoint: six days of in-depth talks and presentations, covering everything from buying, pricing, and packing, to how to identify different types of illustration and bookbindings. Justin and I spoke on how to catalogue a book, two sessions we've given at YABS in the past, but also gave the Specialty Dealer lecture. Up till now, this has only ever been given by one bookseller. As we'd been invited together, we decided to talk about ways of working together as booksellers, and collaboration in the trade.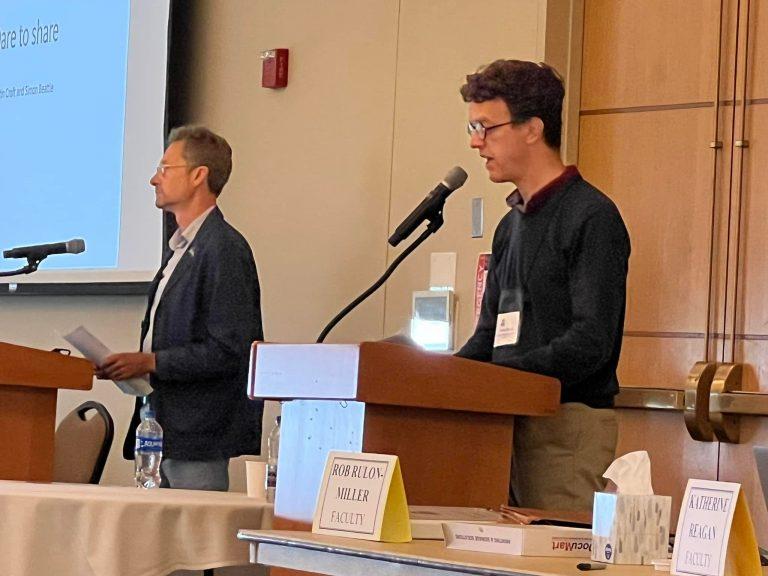 It was wonderful to be able to meet all the students, to pass on our knowledge and share our experiences, but also to hear what the other members of the Faculty had to say: Brian Cassidy of Type Punch Matrix; Rob Rulon-Miller and Maria Lin of Rulon-Miller Books; Heather O'Donnell of Honey & Wax Booksellers; Hélène Golay of L. N. Golay Books; Katherine Reagan, Curator of Rare Books & Manuscripts at Cornell University; Garrett Scott of Garrett Scott, Bookseller; John Thomson of Bartleby's Books; and Dan De Simone of De Simone Company, Booksellers. A dream team! Thank you to them (and Lorne Bair, who sadly tested positive for Covid just before the Seminar and therefore couldn't be with us for the week) for inviting me, and all good wishes for many more years of CABS to come.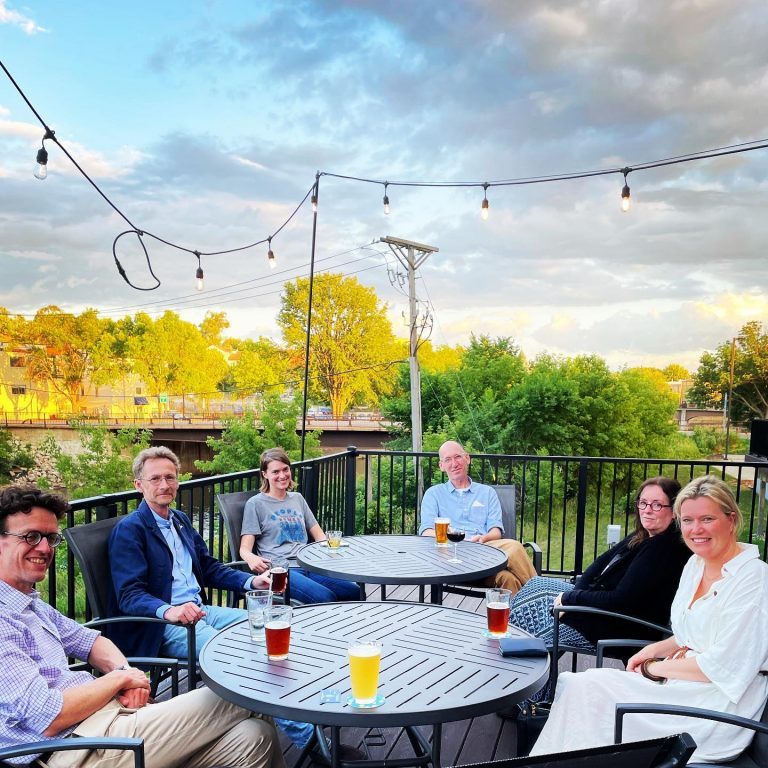 A Note from ILAB:
The participation of the week-long course at CABS provides students (booksellers, librarians and some collectors) an invaluable opportunity to learn from experienced booksellers delivering a curricula developed over 40 years and constantly adapted to the needs of the trade. Students are not all necessarily new to the trade but all have common goal; gain some further and in-depth knowledge of the processes and workings of the rare book trade. The course covers a wide range of topics from cataloguing and the description of a book to the economics of the trade, from bindings, bibliographies and references to trading internationally, from handling databases and doing effective research to marketing, photography or even packing a book. The 2022 course also looked into current and pressing issues of the trade, a session on "New Directions" asked questions of ethics and diversity.
And not to forget, a week of such an intense and inspiring programme, brings together the class itself and builds a valuable network for all attendees to be used afterwards. The CABS Alumni is one of the most useful resources for a starting bookseller and the "Class of 2022" will be no different.
An impressive faculty (mentioned above in Simon's report) has worked tirelessly for months to prepare detailed, in-depth lectures on the various subjects, not shying away from sharing their own experiences (good or bad) or samples of their own business data and giving truly practical advice to the students in the room, yet always carefully balanced by keeping a high academic level.
Collaboration in the Book Trade - The Theme of 2022:
The keynote speech as well as the Specialty Dealer Lecture stood under the theme of "collaboration" this year. Only through collaboration a seminar such as this is possible, collaboration whether on national or international level is often crucial for a successful business and collegiality very much defines the rare book trade.
ILAB thanks the CABS faculty for allowing to present the work and the concept of the League in a keynote speech to all participants on opening night.
ILAB also thanks the CABS faculty for offering a scholarship to one of the ILAB Mentoring Programme mentees. A number of scholarships is available every year and we urge you to make use of this great opportunity. More information on scholarships HERE
If you are interested in applying for the 2023 course, please do contact the CABS Coordinator Kathy Lindeman via email.

Some further impressions of CABS 2022 below (by Lisa Baskin and Angelika Elstner; images above provided by Simon Beattie)