Book Club of California & John Windle Antiquarian Booksellers announce annual lecture series
Antiquarian booksellers John Windle and Chris Loker have just announced to fund an annual lecture series: "The Windle - Loker Lecture Series on the History of the Illustrated Book." - in association with the Book Club of California.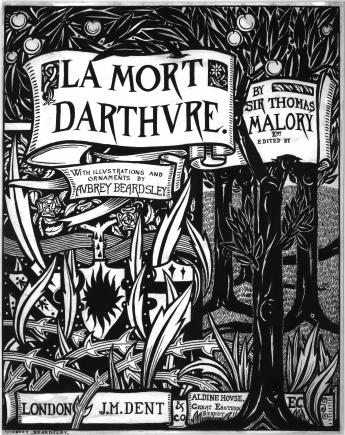 The series will run through 2022 and aims to invite important national and international experts who will speak on:
· Medieval and renaissance manuscript illustration (11th to 15th century)
· Early woodcut illustration in printed books (16th to 18th century)
· Pre-Raphaelite / Art Nouveau book illustration (19th century)
· Artist book illustration (20th and 21st century)
· The Future of the illustrated book (21st century and beyond)
The lecture series is offered to members of the Book Club of California and their guests. The lectures will be held in either San Francisco, Los Angeles or San Diego to ensure members in different locations will be able to participate in the events.
John Windle, antiquarian bookseller for fifty years and member of the Antiquarian Booksellers Association ABAA and affiliated to the International League of Antiquarian Booksellers (ILAB) also served as member of the board of the Book Club of California, the Bancroft Library and is a long-standing member of the Grolier Club. Chris Loker, John Windle's wife has worked in the antiquarian book business for over 15 years, specializing in children's books and has recently curated an exhibition on children's books at the Grolier Club.
The first lecture will take place on 6th August 2018
History of the Illustrated Book: Pre-Raphaelite/Art Nouveau Book Illustration (19th Century)

The "Pre-Raphaelites" of 19th century England consisted of like-minded painters, poets, and literary critics who aimed to revitalize English art (and book art) by rejecting classical poses and compositions favored by the artist Raphael, returning instead to the densely detailed, intensely colored compositions of 15th century Italian art during the medieval and early Renaissance periods.
Two eminent scholars and book collectors will explore these Pre-Raphaelites and the Art Nouveau tradition, a style of art heavily influenced by the Pre-Raphaelites, popular from 1890 into the 20th century.
Illustrating Oscar Wilde's "The Happy Prince" Then and Now
An illustrated talk by Margaret D. Stetz, Mae and Robert Carter Professor of Women's Studies and Professor of Humanities, University of Delaware.
Collecting the Illustrators of the 1890's
An illustrated talk by Mark Samuels Lasner, Senior Research Fellow, University of Delaware Library, Museums & Press.
The Book Club of California (BCC) is a non-profit, membership-based organization founded in 1912. The club supports book making, fine printing, design, typography, illustration, literature, and scholarship through a dynamic series of publications, public programs, and exhibitions related to the history and literature of California and the West.
BCC members include printers, binders, typographers, historians, librarians, curators, collectors, readers, and scholars from California and around the world.
The book club runs an extensive programme of events and exhibitions.
To contact John Windle and Chris Loker, please follow this link.