Librairie La Jument Verte
Address

21 rue des Juifs
Strasbourg, 67000
France

Opening Hours

Monday: From 14:00 pm to 18:00pm
From Tuesday to Friday: From 10:00 am to 12:30 pm and from 14:00 pm to 18:30 pm
Saturday: From 10:00 am to 12:00 pm and from 13:30 pm to 18:00 pm

Phone

Mobile

Email

Website

Instagram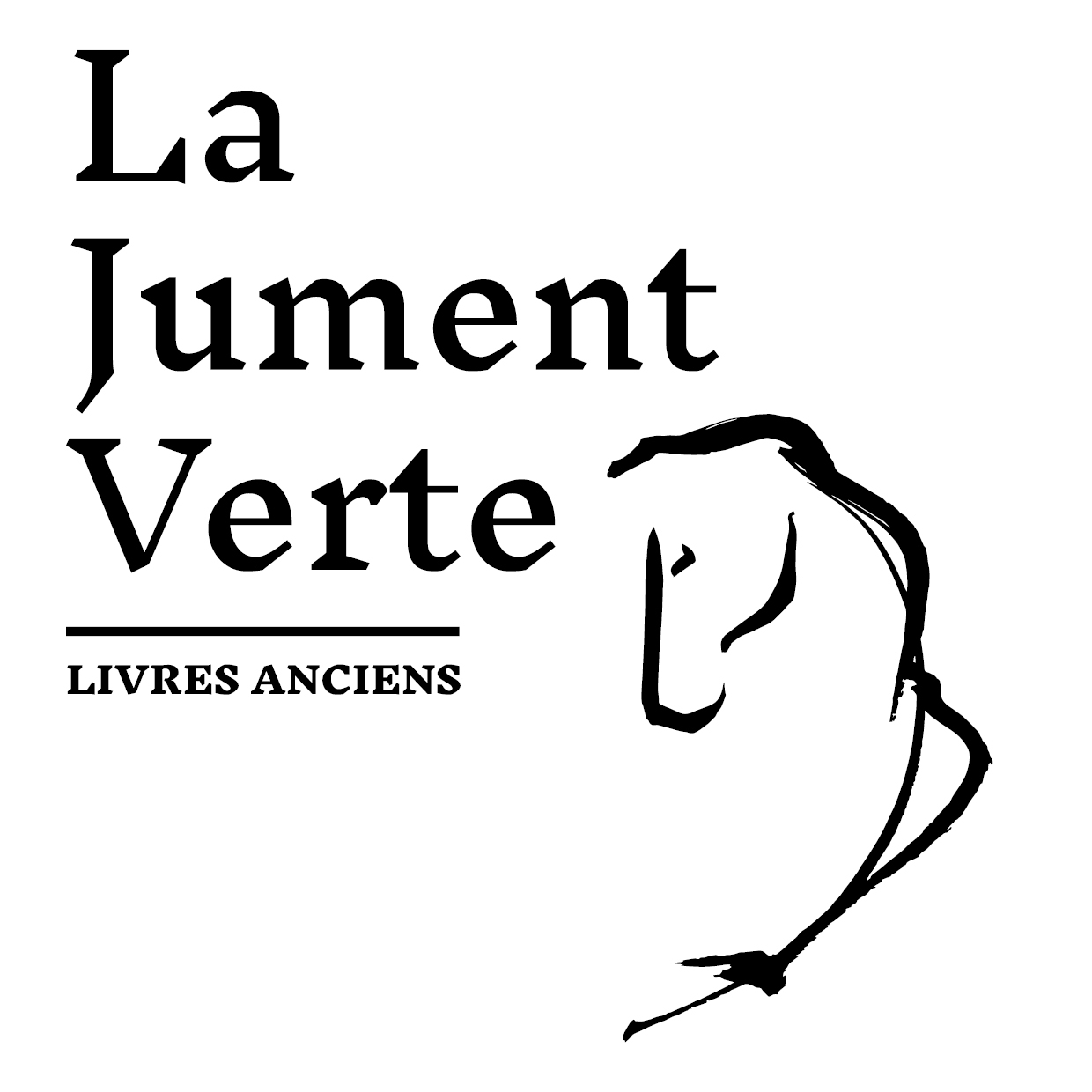 Specialized in rare books, our antiquarian book store is located in the very center of Strasbourg (France). In this historic district of the first craftprinters, we are inviting new generations to discover our antique and collective memory.
As we are surrounded of a rich heritage of books dealing with our region history, we propose a lot of Alsatian books and also literature, poetry, travel books, law books, medicine and natural sciences.

More than a shop, our bookstore is a place to meet and share with enthusiasts and lovers of beautiful books.
Specialities
Local history
Old and rare books
Curiosities
First Editions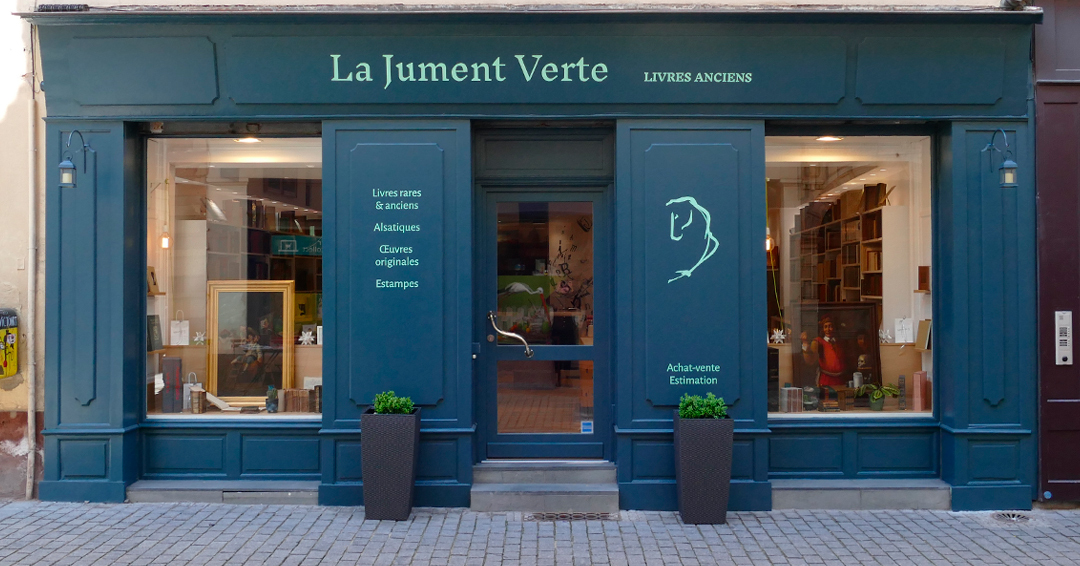 Librairie La Jument Verte's Catalogues


VAT Number: FR 30 519 422 299