Daniel Crouch Rare Books Ltd
Contact

Daniel Crouch
Nick Trimming


Address

4 Bury Street, St James's
London, SW1Y 6AB
United Kingdom

Opening Hours

Monday to Friday: From 10:00 am to 06:00 pm

Phone

Mobile

Email

Website

Facebook

Twitter

Instagram
Daniel Crouch Rare Books is a specialist dealer in antique atlases, maps, plans, sea charts and voyages dating from the fifteenth to the nineteenth centuries. Our carefully selected stock also includes a number of fine prints and globes, and a selection of cartographic reference books.
Our particular passions include rare atlases, wall maps, and separately published maps and charts. We strive to acquire unusual and quirky maps that are in fine condition.
Daniel Crouch Rare Books is a limited liability partnership founded in 2010 by Daniel Crouch and Nick Trimming.

We are members of the following trade associations: The Antiquarian Bookseller's Association (A.B.A.); The British Antique Dealers' Association (B.A,D.A.); Confédération Internationale des Négociants en Oeuvres d'Art (C.I.N.O.A.); The International League of Antiquarian Booksellers (I.L.A.B.); The Society of London Art Dealers (S.L.A.D.); and The European Fine Art Foundation (T.E.F.A.F.). Daniel and Nick are also both members of The Company of Art Scholars, Dealers, and Collectors.
Specialities
Atlases and maps
Prints and drawings
Cartography
Other Specialities
Maps & Atlases, Plans, Sea Charts, Globes, Cartographic Reference Books, Rare Books, Antiquarian Prints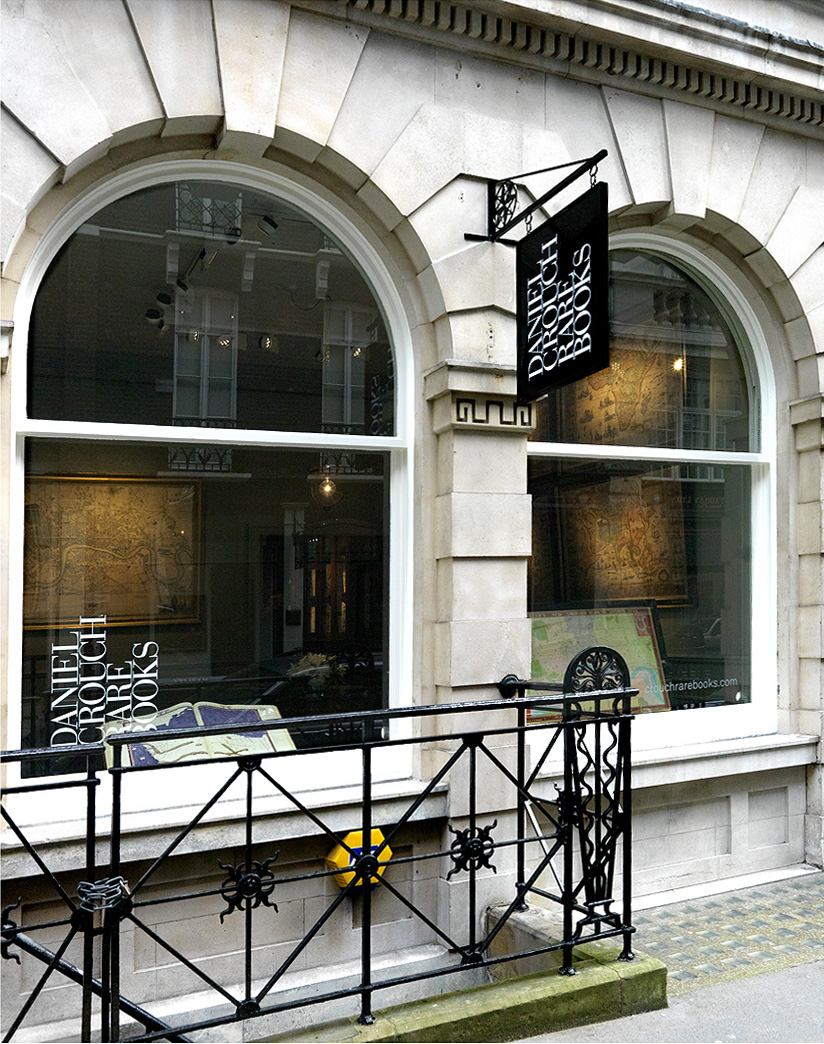 VAT Number: GB995629845