Contact

Dennis M.V. David
Justin G. Schiller

Address

P.O. Box 2288
Kingston, NY 12402
United States

Opening Hours

By appointment only
Visitors to our shop and gallery scheduled by appointment

Phone

Mobile

Fax

(845) 338-0684

Email

Website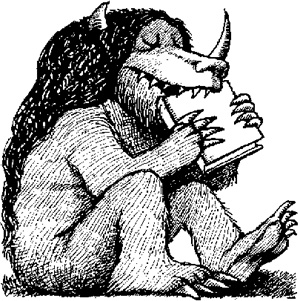 Following a career of nearly thirty years as dealers in rare and collectible children's books, BATTLEDORE LTD was incorporated in 1988 to branch into new but related directions following personal interests that extend and expand beyond the antiquarian book world. Part of this business includes buying and selling various collectibles, from Dutch Art Nouveau fine art and ceramics to ancient pottery from the Han to Tang dynasties. As a small publisher we produce and distribute books within our specialized focus, and also maintain a "by appointment" art gallery offering original drawings, vintage posters and signed prints by Maurice Sendak besides pencil, ink and/or watercolor illustrations by other Caldecott Award medalists.

BATTLEDORE is a small privately owned corporation based in Kingston NY, 90 miles north of Manhattan and 60 miles below Albany along the Hudson River. In 1990 we produced a monograph on the original printing history of the notoriously rare 1865 first edition of Alice's Adventures in Wonderland, which was suppressed by its author and illustrator, never distributed, and has become the most precious rare book of literature printed during the 19th century. Battledore also located and identified the original 1901 illustration printing blocks for Beatrix Potter's privately published first edition The Tale of Peter Rabbit for which we created a limited edition portfolio of prints carefully made from these actual plates. And in cooperation with a Japanese gallery, we co-curated and produced a multi-million dollar selling exhibition with an illustrated catalogue of artwork by Maurice Sendak that had successful venues in both Tokyo and Bangkok (1996-1997).

Currently we maintain an inventory of reference books issued by the Osborne and Lillian H Smith Collections of Children's Books, Toronto Public Library, and the Cotsen Children's Library, Princeton University, including their monumental catalogues of rare and collectible juveniles published from the fifteenth century onwards. We also acquired the stock of British art publisher Catalpa following the premature death of its owner Ian Hodgkins who had issued definitive biographies about Richard Doyle, Laurence Housman, Austin Osman Spare, Simeon Solomon, Charles Ricketts, and a study of Edward Lear's original nonsense manuscript limericks. As a companion to our Dutch Decorative Arts 1880-1940 book (the English language version of a study produced for the Stedelijk Museum, Amsterdam), we include several other related titles in this field and also the occasional rare or unique item of collectible interest. Lastly, as we are always looking to identify and develop new collecting trends, such as nineteenth century Southeast Asian photography or early printing in Thailand (we provided inventory for the entire first auction of such collectibles at Christies Bangkok, August 1999), since the middle 1990s we have also been researching vintage Chinese propaganda art from the late 1930s through 1970s, a period unlike any other in world history where hundreds of millions of people were indoctrinated by a philosophy that encompassed every aspect of their daily life. Andy Warhol transformed the image of Mao Tse-Tung into an icon of Modern Art while Chairman Mao was heralded around the world as a monumental leader of his people. To date we have held four successful Internet auctions with Sothebys.Com and are currently developing a serious English language reference book about vintage authentic Mao collectibles. Likewise, we have extended our range to also include a section of contemporary art from other parts of Asia: Chinese, Vietnamese, Thai and the Philippines.
Specialities
Other Specialities
specializing in Maurice Sendak, Original Illustration Art, Vintage Propaganda (including the Chinese Cultural Revolution) chiefly 20th century