Actualités
The passing of ILAB bookseller Arturo Pregliasco. An obituary by Keith Fletcher
ILAB bookseller and Member of Honour Keith Fletcher remembers a titan in the trade, Arturo Pregliasco, who passed away on 17 January 2022.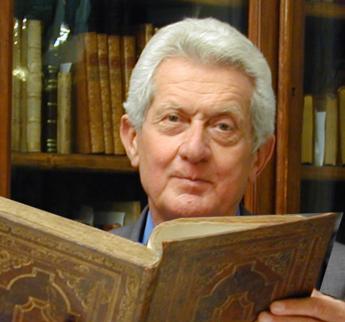 From Keith Fletcher [ILAB Member of Honour]
In 1956 the ABA was host to the ILAB congress and among the participants was Lorenzo Pregliasco of Turin. He was bi-lingual in Italian and French but in those days there were few ABA booksellers fluent in French and still fewer who could converse in Italian. Signor Pregliasco discovered that my father still had the French that he had learned working for Gumuchian in 1930 and the two became friends. Consequently when he sent his son, Arturo, to London on his first buying trip he told him to go to see Bill Fletcher in Cecil Court because he speaks French, and it was in Cecil Court that we first knew him as Nene, the name that his family and friends had been using since childhood.
In 1971 the ILAB Congress was held in London and Nene came as the president of the Italian Association with his wife Marisa and it was on this occasion that we first met their young son, Umberto, eventually to become the third generation of Libreria Pregliasco.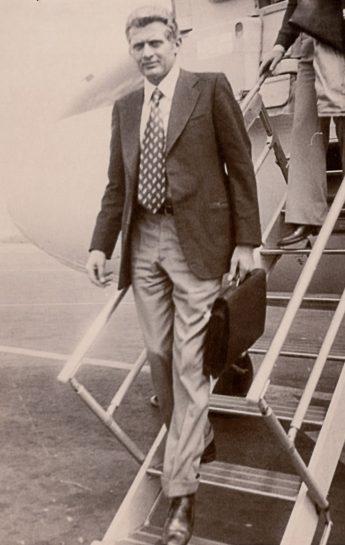 In 1973 the ILAB Congress was in Japan and, on the way home, the British group and the Franco-Italian group crossed paths in Hong Kong where we had a dinner to celebrate my parents wedding anniversary. Nene showed us photographs of the house that he had just bought on a small island off the coast of Sardinia and invited Marina and me to stay. The next year we arrived from Sardinia by car ferry and there was Nene on the quay to greet us, not in his usual immaculate Italian-style suit, but in flip-flops, shorts and a tee-shirt, and for the first time, speaking the English that he had been studying at evening classes. He and Marisa were wonderful hosts, we fell in love with the island and went back for the month of August for the next 15 years. As children our two sons, William and Guy, knew no other seaside holiday and Nene's influence on them can still be seen today in that they both do a large part of the cooking in their families.
For some years Marina and I had been in the habit of flying to Turin for the weekend and being whisked to Nene's new apartment in the ski resort of Montgenevre in the French Alps where he and I would ski and Marisa and Marina would chat and meet friends. Then, in 1984 the ILAB Congress was again in London and Nene suggested that Marina ought to learn to ski. A number of sessions on the local dry ski slopes and the next season she was away, never to look back. As soon as all the family were on skis we needed our own apartment, which we bought in 1989; and we still meet Umberto there regularly, winter and summer. Again Nene's influence lives on in that Guy spent so many winters following in his tracks that his style is a carbon-copy of Nene's.
As holders of a Bulk Post Licence, we were often called upon to ship Pregliasco purchases to Turin. His agent in London in those days was Clifford King, a London bookseller who had spent his childhood in Italy. Clifford would view the auction sales, execute Nene's bids and then send me the list of purchases to clear and ship. This worked well until almost overnight Clifford went blind: then the arrangement was, I viewed and reported to Nene, Clifford attended the auctions with Nene's bids on a tape recorder, and I took over payment and shipping.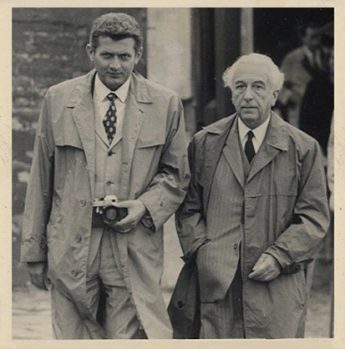 As a veteran, myself, of some twenty ILAB Congresses I have been well-placed to observe the enthusiasm and dedication with which Pregliascos have supported ILAB. Lorenzo was one of the founder members of ALAI in 1948 and both Arturo and Umberto served as presidents in 1970-76 and 2004-10 respectively. They also both served on the ILAB committee, Arturo in 2000-3, and Umberto 2013-16. They helped to organize unforgettable Congresses in Venice and Bologna and Presidents' Meetings in Turin (twice), Florence, and Siena.Nene was always friendly to young colleagues and collectors encouraging them to develop their business or improve their collections, but, when he entered a bookfair or a sale room with his white hair and his blue piercing eyes it was obvious that "the book" was all-important and he pursued it with a single-minded dedication.
My last trip with Nene was in 2013, when I had the great honour of being invited by Umberto, together with his friend and namesake, Umberto Eco, to the grand opening of their bookshop in New York. "Fresh woods, and pastures new…"
Three generations of Pregliascos have had an enormous influence on the lives of three generations of Fletchers, and the most influential of these has been Nene, who introduced us to Italian friends, Italian books and Italian cooking. He was indeed a great friend, a great bookseller and a delightful companion at any meal : we already miss him.
Much Hadham
January 2022