Books Round Midnight

Swedish Booksellers turn UNESCO World Book and Copyright Day into a Night of the Books
On 23 April 2016, the Stockholm Culture Night rolls out the purple carpet to celebrate art, music, dance and literature throughout the Swedish capital. Visitors will lose themselves in breathtaking performances and exhibitions held all night at public places, museums and institutions. As part of this awesome series of events and while the amazing great chain of ILAB Pop Up Fairs will span around the world on UNESCO World Book and Copyright Day the Swedish booksellers will pop up at the Royal Swedish Academy of Art to present treasures from the history of printing in Sweden and - as their colleagues from Australia to Asia, Africa, Europe and the America - to raise money for UNESCO' literacy projects in South Sudan.

Six antiquarian booksellers
- Mats Petersson of Centralantikvariatet, Mats Rehnström, Ulf Egelius of Antikvariat Antiqua, Pontus Soldén of Rönnells antikvariat, Charlotte Du Rietz, and Lorenz Hatt -
will hold an ILAB Pop Up Fair at the Library of the Royal Swedish Academy of Art together with bookbinders, a paper conservator and members of the Royal Library. Passers-by will have the chance to dip into the world of bibliophily. They will admire rare books and manuscripts presented by the Swedish booksellers along with precious bindings shown by Swedish book artists. The Head of the Royal Academy will speak about the library and its history and show some of the most noteworthy items from the library's collection. A couple of renowned Swedish scholars are invited to talk about their favourite books and their most memorable collecting experiences, while the booksellers and bookbinders will be there for bookish conversations on building and preserving book collections.
The Library of the Royal Swedish Academy of Art, founded in 1773 by King Gustav III, is the largest and oldest institution of its kind in Sweden and the perfect venue for all who are interested in books to meet up with experts and to enjoy a unique night of the book. Meet the ILAB booksellers in Stockholm from noon to midnight at the Royal Swedish Academy of Art and make a donation to support literacy worldwide!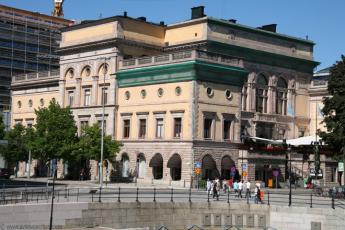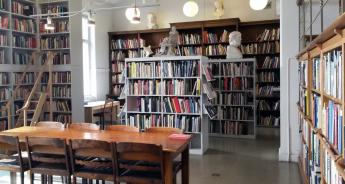 JOIN US ...

ORGANIZE IT ...

ILAB POP UP BOOK FAIRS ...

ACROSS THE WORLD ...

ON UNESCO WORLD BOOK & COPYRIGHT DAY ...

23 APRIL 2016!

***

THE INTERNATIONAL LEAGUE OF ANTIQUARIAN BOOKSELLERS (ILAB) is the umbrella organization of the professional rare book trade uniting 22 national associations and around 2000 rare book dealers in 34 countries worldwide.

FOR MORE INFORMATION visit ilabpopupbookfairs.blogspot.de and www.unesco.org/new/en/wbcd.

CONTACTS: Sally Burdon - Sally@AsiaBookroom.com | Barbara van Benthem - editor@ilab.org

April 2016 – For immediate release. Pictures: ILAB, UNESCO, the Organizers