Paris 2014 - Peter Fritzen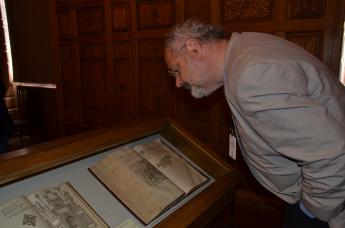 When will we meet again? - First impressions from the ILAB Congress in Paris 2014

By Peter Fritzen

It was his first ILAB Congress – and certainly not the last one. Peter Fritzen, a specialist for rare books, maps and prints who runs a wonderful bookshop in Trier (Germany), was among the – regrettably - very few German dealers who took part in the 41st ILAB Congress in Paris from 13th to 16th April 2014. If you read his enthusiastic report, you will soon realize why ILAB Congresses are so special and why you, for sure, will not miss the next big event in Hungary in 2016.

Thousands of visitors would gather to see an exhibition of the oldest existing Ada Gospels, dedicated to Charlemagne's sister Ada and written in a 9th century Carolingian minuscule, along with the editio princeps of Dante's Divina Comedia, a hundred illuminated medieval manuscripts, lots of impressive Grolier bindings, and many more bibliophile delicacies. All these – and even more – treasures were presented to the antiquarian booksellers during the 41st ILAB Congress in Paris, where we had the chance to see, to touch and to enjoy such magnificent books and manuscripts – directly, without showcases, spread out on tables, privatissime, just for us. What a privilege! What a joy for all the book dealers who had come from Australia, Japan, Canada, the United States and all over Europe!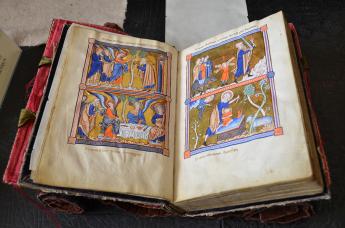 The 41st ILAB Congress was perfectly organized by our French host: the Syndicat National de la Librairie Ancienne et Moderne (SLAM). The excellent congress program was a mere delight with private tours and visits of the most important libraries, castles and museums. For me, it was a unique event, enriched by highly inspiring conversations with colleagues from Australia to Canada, and French library directors who enthusiastically talked about their bibliophile treasures.
And finally, after four most enjoyable congress days in Paris, I ask myself:

1) Why was I such an idiot to need 27 years as an antiquarian bookseller and ILAB affiliate to go to an ILAB Congress for the first time?

2) When will we meet again to celebrate ILAB's motto "Amor librorum nos unit"?

I am already looking forward to it!