Actualités
Lorne Bair join us for the next ILAB Mentoring Programme Online Networking Session: 3 Oct at 1pm London time
US bookseller Lorne Bair shares the ins and outs of the rare book trade with those at the beginning of their careers and those interested in becoming a rare bookseller or furthering their careers.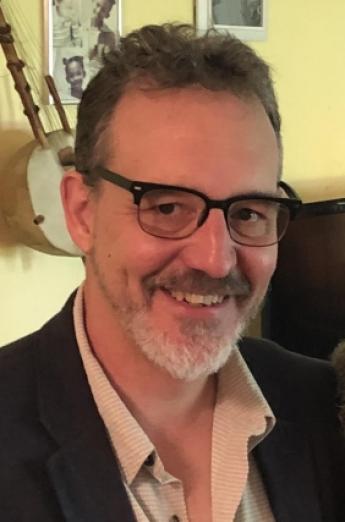 Time seems to have flown by since ILAB and members of the ILAB Mentoring Programme met in May for the first online mentoring networking session. ILAB Mentoring Programme Coordinator, Philipp Penka spoke to Simon Beattie (Simon Beattie Rare Books, UK) and Sally Burdon (Asia Bookroom, Australia).
ILAB invites booksellers starting out and members of the ILAB Mentoring Programme to our next edition and welcomes US rare bookseller Lorne Bair to the session.
Some of you may already know Lorne through one of his many engagements in the book trade, particularly as a long-standing faculty member of the CABS Minnesota Book Seminar.
Lorne will speak about his path into rare bookselling, the many joys, as well as some of the hurdles of working in the rare book trade. With his passion and excitement for our profession, he is a great source of inspiration for those just starting out.
Lorne Bair will be in conversation with Philipp Penka and will be glad to answer questions from the attendees of the meeting.
Please register for the event on 3 October 2023 at the following times:

8am New York / Toronto
1pm London
2pm Berlin / Amsterdam / Paris / Rome / Stockholm / Copenhagen
9pm Tokyo / Seoul
10pm Sydney

Registration Link
When: Oct 3, 2023 01:00 PM London

Register in advance for this meeting:
https://us02web.zoom.us/meeting/register/tZwkcOqspzopGdI2LpapbDMB9WtMssqUvFi2

After registering, you will receive a confirmation email containing information about joining the meeting.
About Lorne Bair
Lorne grew up in Spain, South America, and on a commune in West Virginia before leaving home at sixteen for a brief stint in the U.S. Coast Guard, followed by degrees in Biology, English Literature, and Creative Writing at Virginia Tech and the University of Maryland. He began his bookselling career in the mid-1990s in Oregon, scouting for Powell's Books in Portland and answering queries in the old Bookman's Weekly. He ran an open shop in Winchester, Virginia, from 1996 until 2002, when he abandoned general bookselling to pursue his current specialty in American Radical History and Social Movements. He is a former board member of the Antiquarian Booksellers' Association of America, a faculty member of CABS Minnesota, and lives in Winchester, Virginia, with his partner, Lee Ann Dransfield, and a variable quantity of cats.
He can be reached HERE