Joseph Banks' Florilegium: A virtual gallery talk by Type & Forme
UK booksellers Type & Forme have released a virtual gallery talk on the history of Joseph Banks' Florilegium, the engravings of 743 plants discovered during the Endeavour voyage of 1768-1771.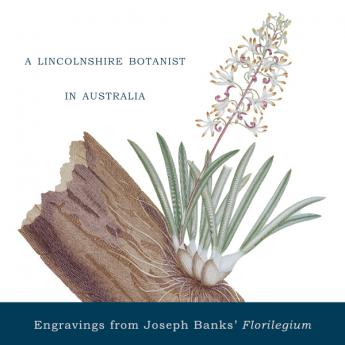 The plants were sketched during the voyage and the engraved copper printing plates were prepared during Banks' lifetime, but it was not until the late 20th century that the full set of engravings was printed. Alecto Historical Editions printed the engravings in colour, using the original drawings and specimens collected by Banks to create prints as remarkable for their beauty as for their scientific accuracy. Writing in The Book Collector at the time of publication, Nicolas Barker lauded the Florilegium as 'a triumph'.
The two-part gallery talk by Dr Anke Timmermann FLS accompanies Type & Forme's virtual exhibition Joseph Banks: A Lincolnshire Botanist in Australia. It is available on Type & Forme's YouTube channel:
ILAB booksellers Anke Timmermann and Mark James of Type & Forme (UK) can be contacted here.