Cecil Court in London, a magical little street just off Leicester Square and for many a true sanctuary in one of the busiest parts of London. What a special place at Christmas time to wander around, find some presents and have a conversation with the knowledgeable booksellers who have been trading here for many years.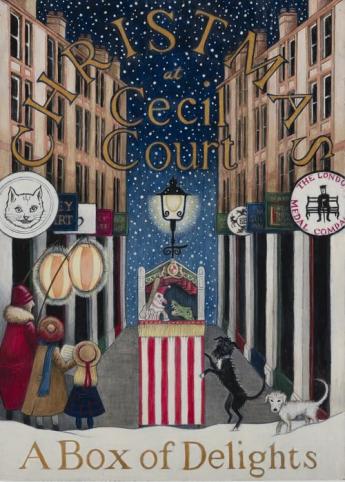 Lined with bookshops and galleries and often depicted with its iconic gaslights, it holds memories for many book lovers.
Cecil Court has featured in a variety of films, "Victim" (1961), "The Human Factor" (1979), "84 Charing Cross Road" (1987), "Miss Potter" (2006) or "Last Christmas" (2019) and bookshops set in Cecil Court have cropped up briefly in various novels, such as Ben Aaronovitch's 'Broken Homes'.
But life for the booksellers and residents of Cecil Court is not always as romantic as it seems even though one would think landlords and the City of Westminster would protect such an iconic place. Over the years, retailers had to fight many campaigns to maintain reasonable rents but when the city started dismantling some of the gaslights, booksellers and residents joined forces and the "gasketeers" hit a nerve with the public and the press!
An interview with ILAB/ABA bookseller Tim Bryars of Bryars & Bryars
Tim, you are the co-owner of "Bryars & Bryars", one of the iconic shops in Cecil Court. When you don't fight campaigns and speak to the press about gaslights, what is your main occupation? What do you deal in?
Very fair. Gas lamps were in danger of taking over: it has been quite a battle! Ordinarily I lead a quiet life, buying and selling old books and maps. I have a range of interests - I've always liked early printed editions of Greek and Roman authors - but my main speciality is maps. I've been a co-organiser of the London Map Fair for over 20 years, I've written about twentieth century maps for the British Library, and I have a couple of book projects in the pipeline.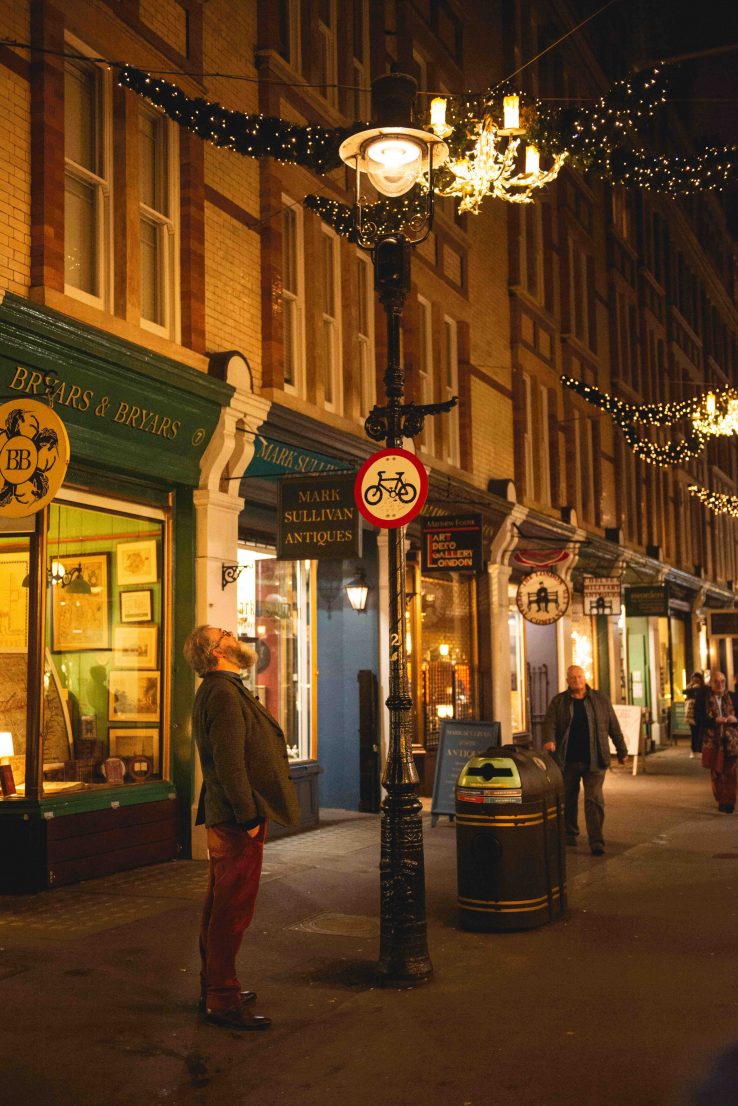 Many of us heard of the "gasketeers" through the press or colleagues in the trade. The gaslights in Cecil Court are nearly as iconic as the bookshops. What happened?
One morning in June 2020 council contractors began digging a hole outside our bookshop. I asked them what they were doing, and they said they were just checking to see how easy it would be to convert 'my' historic working gas lamp to electricity. I was horrified. Gas street lighting began in Westminster in 1807, and it revolutionised urban living worldwide. The gas lamps give a gentle, Dickensian glow which cannot be replicated with LEDs. They don't use much gas, it would be more expensive to replace them than to maintain them, and there's a team of skilled lamplighters who keep them shining. They are old and beautiful, and as a world city Westminster's heritage belongs to everyone. It swiftly became clear that Westminster council had not consulted anyone properly before starting to remove them. It's an esoteric subject, but once people understood what was at stake I was able to build a broad, apolitical coalition which included heritage bodies and local amenity groups, architects, historians, photographers, tour guides and people who simply enjoy visiting London, or live and work here. Eventually our supporters ranged from actor Simon Callow, Conservative MP Jacob Rees Mogg and Andy Prendergast, National Secretary of the GMB Union. We were then able to achieve equally diverse positive media coverage, both national and international (French, Dutch and Indian ILAB members may have seen me on the news, talking about gaslighting in Westminster). Westminster council has now agreed to preserve the majority of the lamps, and we are working with Historic England to give legal protection to most of the rest.
3.) Antiquarian books and gaslights, you and your colleagues and friends clearly live to protect objects from a bygone area. Why is this important to you?
4.) Over the years you have commissioned every Christmas some exceptional artwork by leading illustrators. How did this idea come about?
5.) A Christmas wish if there was such a thing: what is needed to keep places like Cecil Court alive and futureproof?