The Honey & Wax Book Collectors Prize Winner 2021 is announced - taking a particular interest in young women's collections
Back in 2017, American bookseller Heather O'Donnell of Honey & Wax in New York initiated an inspirational campaign, a book collectors' prize displaying the diversity of collections and the keen interest in rare books by young women under the age of 30.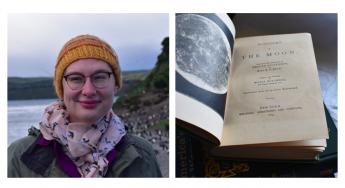 Heather O'Donnell writes: "Here at Honey & Wax, we take a particular interest in the evolving role of women in the rare book trade, on both the buying and selling sides. The great American book collector Mary Hyde Eccles, the first woman elected to the Grolier Club, noted that a collector must have three things: resources, education, and freedom. Historically, she observed, 'only a few women have had all three, but times are changing!' We embrace that change. In the interest of encouraging the next generation, we are delighted to award the Honey & Wax Book Collecting Prize, an annual prize of $1000 for an outstanding book collection conceived and built by a young woman."
The Winner of the 2021 Honey & Wax Prize is Margaret Landis, 30, (she/her), an astrophysicist and postdoc at the Laboratory for Atmospheric and Space Physics (LASP) at the University of Colorado, Boulder, for "Maria Mitchell Through Time," a collection of works by and about the pioneering nineteenth-century American astronomer and educator.
Margaret Landis wrote in her application: "One of the first internationally renowned American astronomers, Mitchell's life has left a long trail in the print culture of the United States. My collection includes works written by and about Maria Mitchell during her lifetime (or just shortly after), work she would have had access to, and her legacy in print form up until today. . . . What I found were periods of re-exploration and re-evaluation of Maria Mitchell after her life in both academic and artistic ways."
Heather O'Donnell writes further: "We admired Landis's multiple and creative angles of approach to an important historical figure, from an 1849 pamphlet chronicling the discovery of 'Miss Mitchell's Comet' to Mitchell's 1860 'Atlantic Monthly' piece on fellow scientist Mary Somerville to copies of key books found in Mitchell's library: 'The excitement for me in collecting these is to see Maria Mitchell starting to interact with her legacy during her own lifetime.' The more modern material in the collection, 'from biographies to poetry collections to tarot decks,' reflects the many ways that Mitchell's legacy, like the trail of a comet, remains visible in print and life. In this, our fifth year, it is especially gratifying to award the Honey & Wax Prize to a collector who has applied repeatedly, each time with a stronger and more focused collection."
Honourable Mentions were given to further applicants: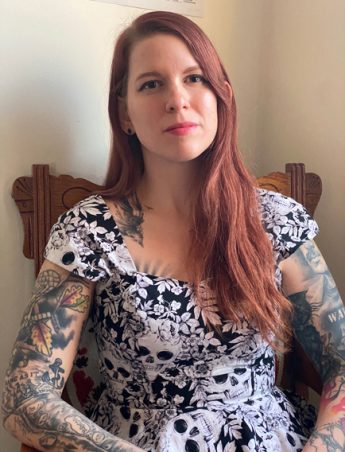 Alanna Crow, 28, (they/them), a thanatologist and bookseller in Pittsburgh, PA, for "The Soldier's Memorial: Military Death and Grief from the American Civil War to Afghanistan and Iraq," a collection of primary sources documenting the experience of American military death and grief through memoirs, photographs, broadsides, postcards, and artifacts.
"My collection is an incomplete history of how soldiers die, prepare for death, and grieve; how they are buried, commemorated, and perceived; the uses and abuses of dead soldiers; and their importance beyond warhawking and militant nationalism. . . . War grief was collective and evident for decades, as opposed to today, when our wars and deaths in combat — or by murder, suicide, friendly fire, accident, homelessness, burn pit-related cancer, or addiction — are nearly invisible to anyone outside the small military community."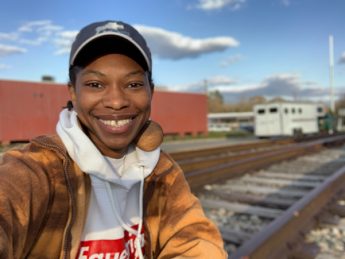 Caitlin Gooch, 28, (she/her), founder of the literacy nonprofit Saddle Up & Read in Wendell, NC, for "Collecting Black Equestrian History to Prove We Exist." Growing up on a horse farm, attending trail rides every weekend, Gooch "never saw a book with horse girls or boys who looked like me." Gooch collects books featuring Black equestrians to share with the children her organization serves.
"Anytime I showed up to a classroom or youth group, there was a shock factor because they didn't expect me to be Black. Those reactions were the catalyst to me collecting books which featured Black equestrians. . . . I've felt the sting of losing history before. My own cowboy culture, growing up on trail rides, has no published documentation in a protected place. Many of the elders have passed. We have no oral recordings or written works of their stories. All we have now are memories. Finding these books, before they are tagged as 'not available' or quadruple in price, makes me feel like a warrior preserving a special part of history."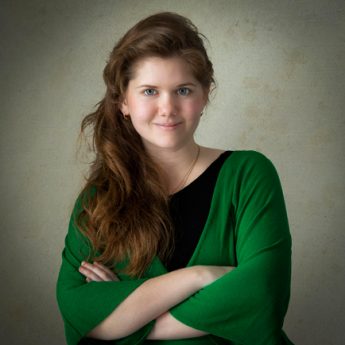 Elizabeth Kidder, 31, (she/her), an illustrator in Knoxville, TN, for "Small-Circulation Self-Published," a collection of thematically linked zines built over the past decade, from her student days at Savannah College of Art and Design to her current work in the classroom, where her collection inspires her seventh-grade art students' final projects.
"On their own time and dime, [zine creators] produce an intentionally limited amount of content that they themselves must find a way to give to the reader. . . . When I think of the ephemeral work I'm doing – building a collection of books that have little if any published record – I know I should feel defeated. But instead, I feel elated, giddy. I know it exists. It's here, in my hands. The world may not remember, but I do. I wonder if the last worshipper of a forgotten god feels the same."