Actualités
ILAB sponsored stands at book fairs - Apply now for London or Milan - other fairs will follow
Are you a young or recently established bookseller and wish to exhibit at an ILAB affiliated fair? Use the opportunity of an ILAB sponsored stand!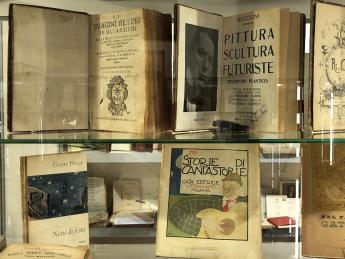 As we return to physical book fairs, ILAB has proposed an initiative to all ILAB book fair organisers to sponsor a joint booth for new or recently established booksellers. The London fair FIRSTS and the Salone della Cultura are among the first fairs who have taken up this opportunity, however the initiative will be extended to all ILAB book fairs worldwide taking place in the coming months.
The organisers of the Milan and London fairs are now welcoming applications - do not miss out! Book fairs a unique opportunity to meet clients, broaden a network but also move beyond national borders. Applications are particularly welcome from international exhibitors. For exact details, please contact the individual organisers who have made arrangements with ILAB to provide this booth.

To apply for FIRSTS LONDON, organised by the Antiquarian Booksellers' Association in the UK and taking place from 21-24 October 2021 at Saatchi Gallery in London, booksellers are asked to submit their interest to the ABA Secretary at [email protected] before Wednesday 22 September.
The Italian antiquarian booksellers' association, ALAI, invites ILAB booksellers who have never exhibited in Italy before, to apply for a free shared stand space at the ILAB sponsored stand at the International Milan Book Fair, the Salone della Cultura, which runs from 20-21 November 2021 via the ALAI Secretary at: [email protected] before 25 September 2021.
We hope to see many colleagues soon in London or Milan or at other rare book fairs in Paris and Madrid as we wait impatiently for physical fairs to open their doors and finally display the books again.