Actualités
From Canterbury to Colonialism to Climate Change – 54th California International Antiquarian Book Fair is Back in
After a two-year pandemic hiatus, the 54th California International Antiquarian Book Fair returns to the San Francisco Bay Area with collections and treasures from over 100 ILAB-affiliated booksellers.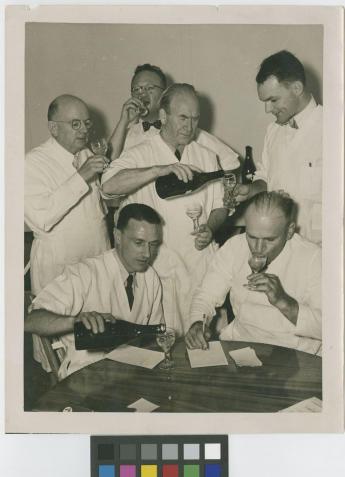 Some extraordinary items tell fascinating stories or offer nuanced glimpses into our history. These include a collection of hundreds of works tracing the history of climate change; a 438-year-old copy of the world's first modern atlas; and an early edition of the complete works of Geoffrey Chaucer complete with readers' notes and an erotic illustration in the margins.
For those who cannot attend in person, the ABAA California Virtual Fair will take place from 9 a.m. (PST) February 12 until 5 p.m. (PST) February 14 and will be accessible at abaa.org/vbf.
Sponsored by the Antiquarian Booksellers' Association of America (ABAA) and the International League of Antiquarian Booksellers (ILAB), the three-day book fair offers a rich selection of manuscripts, early American and European literature, modern first editions, children's books, maps and autographs, as well as antiquarian books on history, science, law, architecture, cooking, wine and a wide range of other topics. Some of the notable items of this year's ABAA California International Antiquarian Book Fair include:
One Hundred Seconds to Midnight – A seminal collection of original works charting the history of climate change curated by Peter Harrington. Featuring more than 800 first edition books and maps, photographs, artwork and more, the collection charts the terminology, science and observations that have shaped our understanding of the modern environmental movement and climate change. (Offered at $2.2 million by Peter Harrington, London)
The Thackrey Library, An Archaeology of Pleasures - The Thackrey Library is perhaps the greatest collection of wine books and manuscripts in private hands in the United States. Comprising more than seven hundred titles, the Library includes all of the important works in oenology and viticulture from the 15th century to the phylloxera epidemic in the late 19th century. Some of the early manuscript highlights include a 6th century receipt for the purchase of grape vines (written on papyrus); a mid-15th century winemaking manuscript, and three early editions of Arnaldus de Villanova's De vinis, widely considered to be the first printed book on making wine (1530, 1532, 1585). (Offered by Ben Kinmont Bookseller)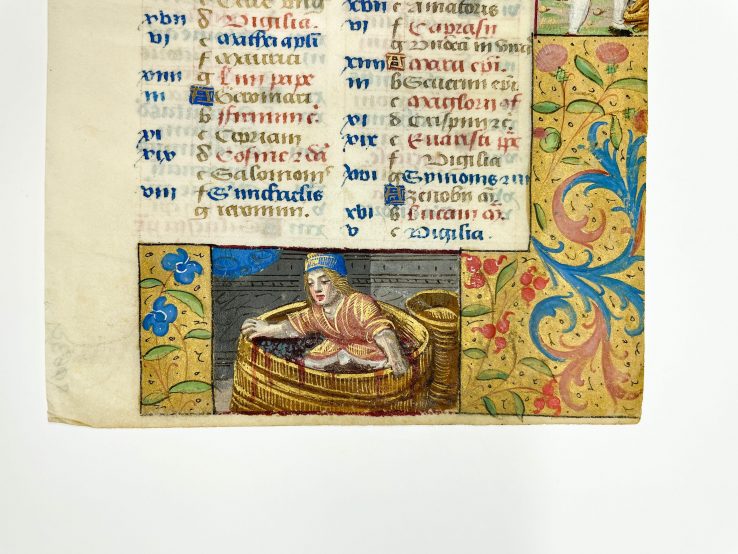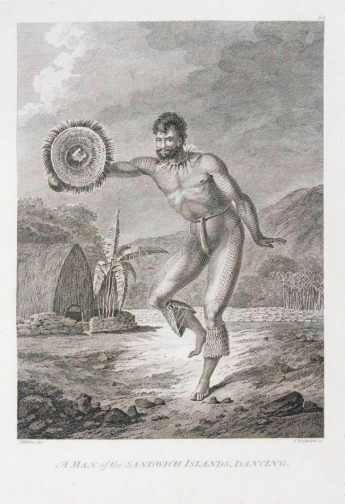 The Voyages of Captain Cook – A complete set of Cook's three voyages through the Southern Hemisphere by John Hawkesworth. Describes voyages made in the Dolphin, Endeavour and Swallow. Printed in 1773, 1777 and 1784. (Offered at $47,000 by Shapero Books)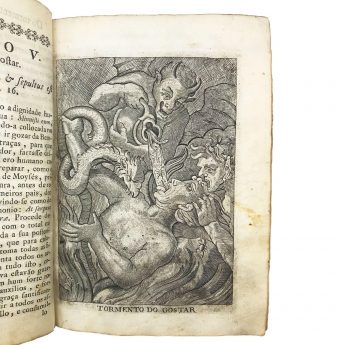 Desengano Dos Peccadores – A gruesome how-to from 1765 depicting the Jesuit torture of Brazilian natives in their quest to convert them to Christianism. The depictions were so appalling (and accurate) that the powers-that-be tried to censor the book and destroy all copies. (Offered by the new Italian bookseller Orsi Libri)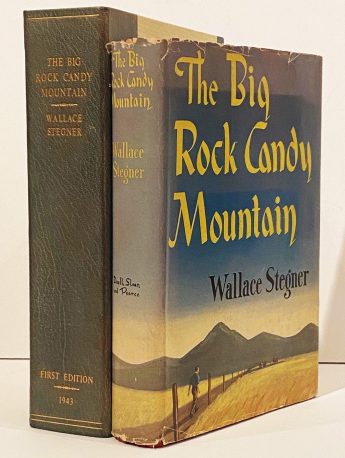 Big Rock Candy Mountain – Perhaps fueled by an evening of cocktails, Wallace Stegner and his best friend Bernard DeVoto "inscribed" Stegner's monumental, semi-autobiographical novel with the autographs of Wally DeVoto and Benny Stegner, a mash-up of their names. (Offered by Carpe Diem Books)
This year's Book Fair will also include a major historical exhibit on wine and viticulture, courtesy of the library at the Shields Library, University of California, Davis. In addition to books and journals, the Shields Library collection includes maps, pamphlets, wine labels, wine merchant and wine auction catalogs, menus and manuscripts from renown grape and wine scientists, papers of wine writers and the archives of the Bureau of Alcohol, Tobacco and Firearms (BATF) and the Wine Institute. A selection from the collections will be on display at the Book Fair in Oakland, along with book-related lectures and displays.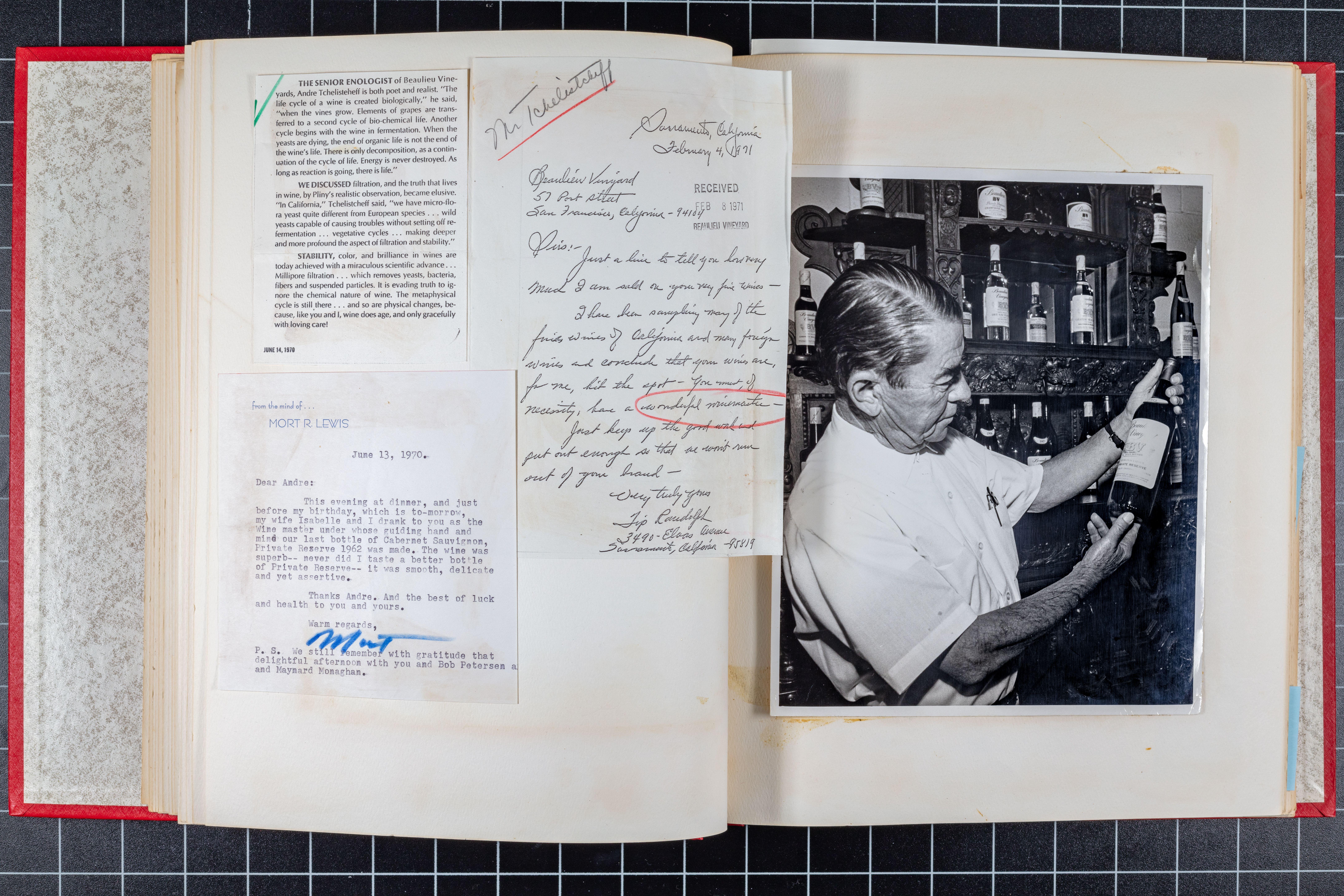 In recognition of the next generation of bibliophiles, the California Book Fair is pleased to host the collection of Stacy Shirk, the winner of this year's California Young Book Collectors' Prize. The competition was open to collectors living in California aged 35 and under. Ms. Shirk's collection features books of fairy tales as "cultural and historical touchstones," reflecting transformations in society, such as Jewish tales published in the traumatic 1940s, or new twists on old standards that appeared after the rise of second-wave feminism.
For more information on exhibitors, admission and the full events programme, please visit the website HERE.
In-person book fair in the US are finally back! Happy browsing!