Pregliasco Libreria Antiquaria di Umberto Pregliasco
Contact

Umberto Pregliasco

Adresse

Via Accademia Albertina, 3bis
Torino, TO I-10123
Italie

Heures d'Ouverture

- From Tuesday to Friday: From 09:00 am to 12:30 pm and from 15:00 pm to 19:30 pm
- Saturday: From 09:00 am to 12:30 pm

Téléphone

Fax

+39 011 817 9214

E-mail

Site web
Libreria Antiquaria Pregliasco was established in Turin in 1912 when, following an innate passion for books, young Lorenzo acquired a dusty second-hand bookshop near Piazza Vittorio Veneto.
After he returned from the Great War, he then published the first catalogue in 1921, a time when he usually received visits from personalities such as Benedetto Croce, Piero Gobetti and Luigi Einaudi.
Arturo, Lorenzo's son, who had been assisting him since early Fifties, gave the activity a more international scope in 1961, moving to the present premises on the ground floor and first-floor halls opposite the Fine Arts Academy of Turin.
His son Umberto, who has served as ALAI president since 2004, found it perfectly natural to continue the activity under the banner of the tradition, but also with an inevitable cultural and technological renewal.
The bookshop publishes three richly illustrated catalogues a year, highlighting the importance of the text and the author in the cultural context of the period: among the most significant catalogues some can be mentioned, such as Dante e il suo tempo (1965), Risorgimento Italiano (1978), L'idea del teatro (2005) and Le Alpi nei secoli, edited in occasion of the XX Winter Olympic Games which took place in Turin in 2006.
Spécialités
Manuscrits
Livres anciens et rares
Estampes et dessins
Autres Spécialités
Rare books - Manuscripts - Old prints - Watercolours and drawings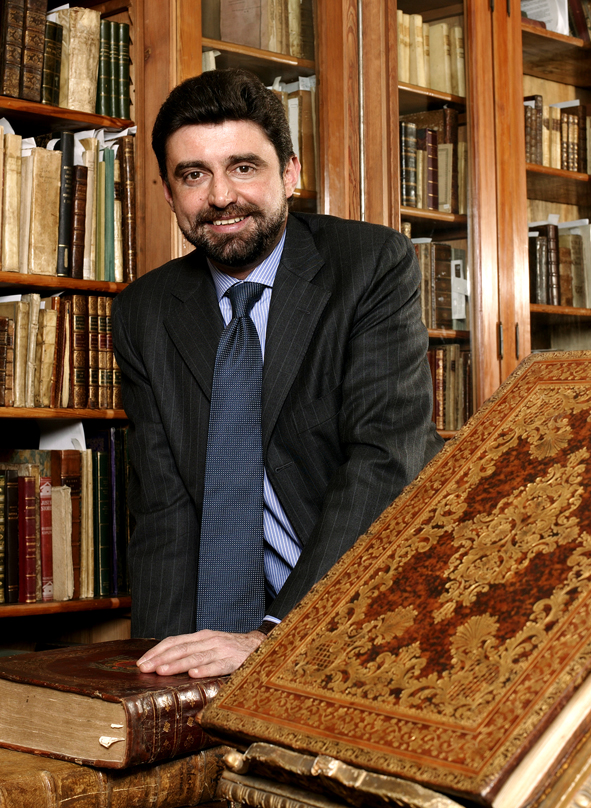 Numéro de TVA: IT 04919830010