Contact

Derek Walker

Adresse

3a & 4a Haddington Place
Edinburgh, Scotland EH7 4AE
Royaume-Uni

Heures d'Ouverture

- From Tuesday to Saturday: From 11:00 am to 17:00 pm

Téléphone

E-mail

Site web
McNaughtan's Bookshop, established in 1957, is a second-hand and antiquarian bookshop in central Edinburgh, probably the longest established business of its kind in Scotland. Founded by Major and Mrs McNaughtan on his retirement from the army, the shop continued to be run by Mrs McNaughtan after her husband's death in 1972 until she retired and sold it to her assistant, Elizabeth Strong, in 1979. The McNaughtans achieved an enviable reputation for an interesting and varied stock at reasonable prices, built up through hard work, a thrifty lifestyle, and an extensive knowledge of books on many subjects. Elizabeth Strong maintained this reputation, continuing to deal in a wide variety of areas including literature, children's and illustrated books, history, travel and topography, and Scottish books, until her retirement in 2015. The shop was then taken on by Anna Fomicheva and Derek Walker, who intend to continue its tradition as Edinburgh's premier antiquarian and secondhand bookshop. As a member of the Antiquarian Booksellers' Association and an affiliate of the International League of Antiquarian Booksellers, the business is subject to the most rigorous code of conduct in the book trade.
Spécialités
Beaux-arts
Antiquité classique
Latin et Grec
Littérature
Topographie
Varia
Autres Spécialités
Art, Architecture, Classics, General Antiquarian, Literature, Scottish Books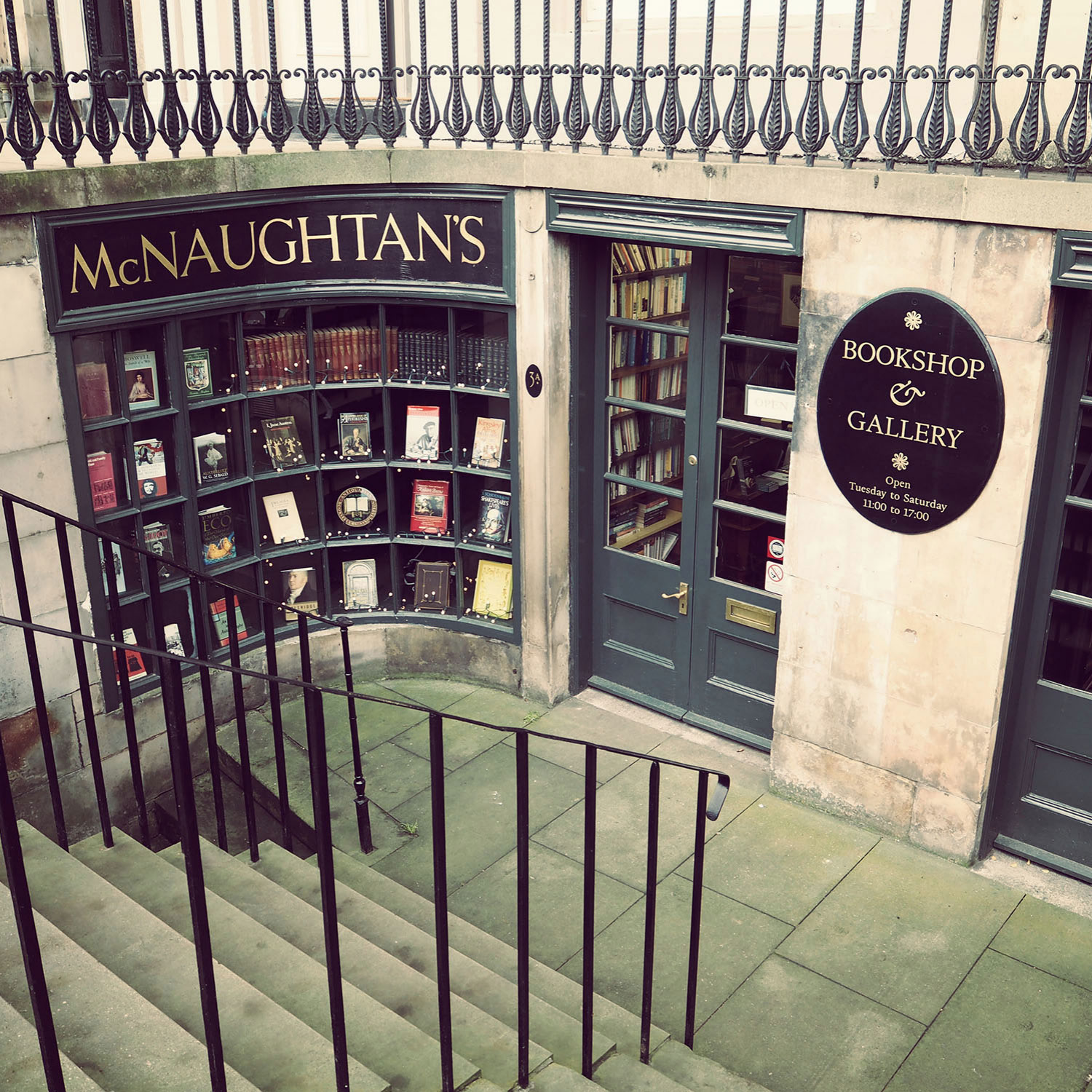 Conditions de vente
TERMS & CONDITIONS Methods of Payment We normally request prepayment from new customers. We accept payment by any major credit or debit cards, as well as by cheque, bank transfer, and Paypal. You may order through this site, or alternatively by fax or telephone. When sending payment, please provide your full postal address and telephone, fax or email contact details. Packing & Shipping There is an additional charge to the customer for postage and packing which will be calculated when you order. All parcels are fully insured at our expense. Surface mail to North America and Japan can take up to 8 weeks. Please advise us when you order if you prefer shipment by air. Returns Our books are described as accurately as possible and are guaranteed complete unless otherwise stated. If, however, any book should be found on receipt not to be as described, it may be returned. Please notify us of any return prior to despatch and enclose an accompanying letter of explanation. This is in addition to any statutory rights under EU law.

Numéro de TVA: GB 218 1829 07