Adresse

2 Sackville Street
London, London W1S 3DP
Royaume-Uni

Heures d'Ouverture

- From Monday to Friday: From 09:30 am to 18:00 pm
- Saturday: From 10:00 am to 16:00 pm

Téléphone

E-mail

Site web
Founded in York in 1761, established in London in 1815, Henry Sotheran Limited has a long and distinguished history.
For over 200 years we have been offering unsurpassed opportunities to collectors and enthusiasts, from the purchase of the libraries of Laurence Sterne in 1768, and Charles Dickens in 1870; the complete stock and copyright of the ornithologist and publisher John Gould; to the successful bid in 1980 for the final draft manuscript of Gilbert White's Natural History of Selbourne, bought on behalf of the Gilbert White Museum.
Throughout our history we have prided ourselves on the quality and condition of our books, and our friendly service.
Our premises just off Piccadilly in the heart of London's West End are spacious and elegantly appointed, and we welcome regular clients and passers-by alike to wander in and browse our stock in a relaxing and convivial atmosphere.
Spécialités
Livres illustrés
Littérature
Éditions originales modernes
Sciences naturelles
Estampes et dessins
Voyages
Autres Spécialités
English literature - Photography books - Sport - Children's books - Travel - Exploration - Mountaineering - Natural History - Science - Antiquarian Prints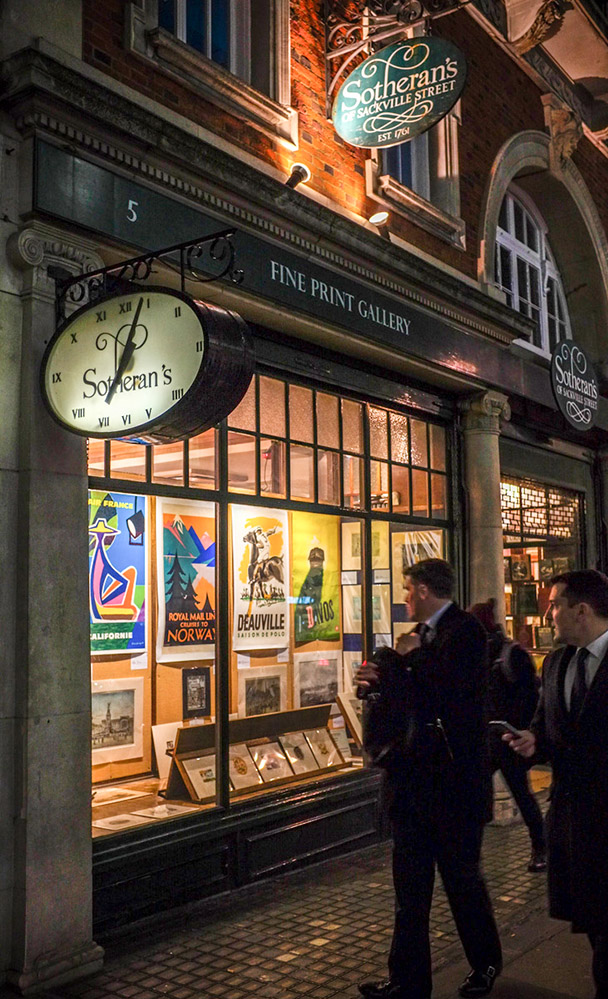 Numéro de TVA: GB 689 7172 69