Contact

Gary P. Hurst

Adresse

1488 Main Street
Sarasota, FL 34236
États-Unis

Heures d'Ouverture

- From Monday to Saturday: From 10:00 am to 17:00 pm
- Sunday: From 12:00 pm to 16:00 pm

Separate Collectible Room Open by Chance or Appointment; Sundays by Chance or Appointment

Téléphone

E-mail

Site web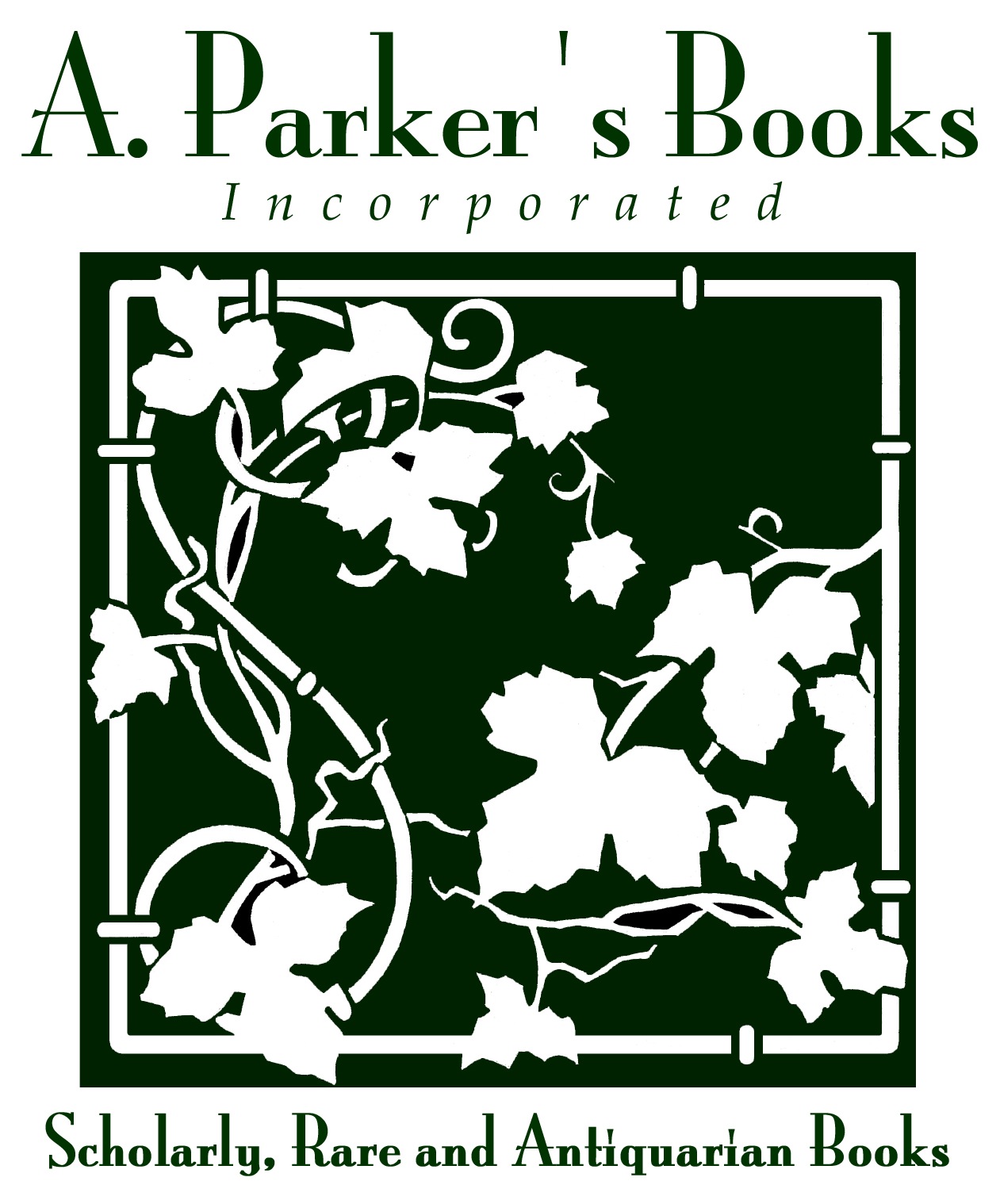 Incorporated in 1980, A. Parker's Books has been located in downtown Sarasota, Florida for over thirty years. We have consistently offered one of the finest selections of rare and antiquarian books in the Southeast and provide Library Design and Collection Development among our services. Our knowledgeable staff and our high level of integrity are demonstrated and monitored by our professional memberships in the Florida Antiquarian Booksellers Association (FABA), Antiquarian Booksellers' Association of America (ABAA), and International League of Antiquarian Booksellers (ILAB). More than a decade ago, we merged our stock with a neighboring bookstore, Book Bazaar, Inc. Our Sarasota storefront has since housed two distinct shops; A. Parker's Books, Inc., continues to specialize in antiquarian, rare and finely bound books and maintains a rare book room which is the highlight of many visits to the store, while Book Bazaar, Inc., fills the majority of the space with an array of used, out-of-print and scholarly books. Together, we aspire to offer something for everyone, from the avid reader to the antiquarian collector. Our commitment to customer service and variety is demonstrated by repeat visits from tourists, both foreign and domestic, as well as the hours many local residents spend among our stacks. After merging with Book Bazaar, we opened a new shop in the French Quarter of New Orleans, Louisiana, incorporated as Crescent City Books, Inc. Later a fourth store, Commonwealth Books, Inc. was opened in Boston, Massachusetts on the Boston Common. This store has recently moved to the Downtown Crossing area. Each has its own specialties and atmosphere while continuing the traditions of maintaining friendly and knowledgeable staff and providing a wide variety of out-of-print, scholarly, rare and antiquarian books. It is not surprising that all have become favorites in their own communities. A fifth store, Commonwealth Books II, is now open in the historic Old South Meeting House on Boston's Freedom Trail and is a welcome addition to our family. With the addition of a new store, we now serve five communities of book enthusiasts. With the Internet, we serve an ever expanding global community. While Internet sales can never replace the experience of stepping into a shop brimming with wonderful old books, it can connect booklovers to items they might not have otherwise found. It is our goal to provide a pleasant browsing or buying experience to all of our visitors, both physical and virtual. We hope this web site helps to achieve that goal and that you enjoy your visit here. We also hope that if you find yourself in Sarasota, New Orleans, or Boston, you will stop in and spend some time with our books. If none of these cities is in your itinerary, we also exhibit at several Book and Antique Shows and Fairs throughout the year. Please send us an email; we'll gladly let you know our schedule. We thank you in advance for choosing us.
Spécialités
Architecture
Beaux-arts
Reliures
Histoire
Livres illustrés
Littérature
Sciences naturelles
Autres Spécialités
Collection Development, Library Design, General Antiquarian, Leather Bindings, Sets, Natural History, Color Plates, Literature, Golf, Cookbooks, Americana, Travel & Voyages, History, Illustrated Books, Art, Antiques & Collectibles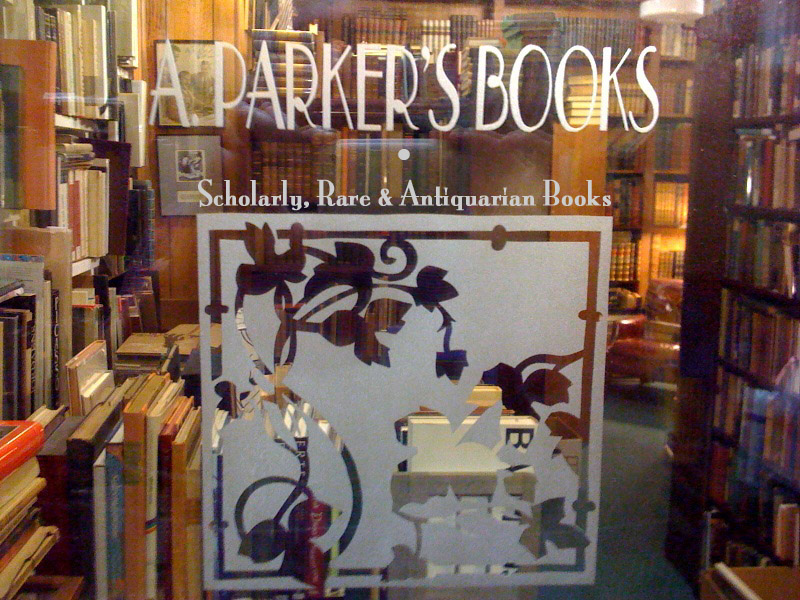 Conditions de vente
We accept checks and money orders in US funds,drawn on US Banks, Visa, Master Card, Discover, and Bank Wire Transfers. Please note: We must charge a US$30 fee for Bank Wire Transfers from accounts outside the US. Shipping within the continental U.S. adds $5.50 for the first book and $1.00 for each additional. Charges vary for foreign shipping, oversized books and sets and will be quoted upon confirmation of an order. For credit card purchases, we ship only to an easily verified billing address. For shipping to another address, please pay via check or money order. Florida residents, please add 7% sales tax. Fellow dealers may inquire about reciprocal discounts. For any questions, please contact us at
[email protected]
or phone us at 941-366-2898 between the hours of 10AM and 5PM Eastern time. We gladly and carefully ship books both nationally and internationally. Please contact us immediately to report any shipping damage. It is most important that the buyer and recipient retain all boxes and shipping material AND photograph all material, as the actual boxes and labels will need to be presented to the buyer's local post office for evaluation, and the photographs will need to be emailed to us for additional evaluation. Failure to do so will void postal insurance. We will promptly assist buyers in completing paperwork for postal insurance claims, within the framework of the USPS regulations. All packages shipped to addresses outside the United States will bear appropriate customs declarations as to merchandise and value. We never divulge private client information nor purchase histories to any other party. We make every effort to provide accurate and detailed descriptions of all the items we offer, and gladly email photographs. We respectfully deem that it is the buyer's responsibility to thoroughly review ALL the photographs and the ENTIRE written description prior to placing an order. Questions are welcomed prior to purchasing, but please understand that we cannot be responsible for any disappointment or misunderstandings from buyers not having read and understood the descriptions or viewed the photographs. Refunds are available with prior notification within 3 days of receipt of items. Shipping to and from clients will be refunded only if the item is not as described. The amounts of all refunds will be determined by the safe and protective return shipping methods and packaging of the client, and its physical results. Store hours vary seasonally. If you'd like to pay a visit, please call or e-mail for our current hours.